Fans of NBC Nightly News with Johns Hopkins ties may recognize a familiar face in new correspondent Hallie Jackson.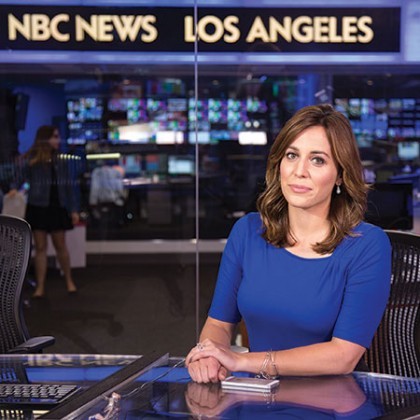 Jackson, who earned her bachelor's degree in political science from the Krieger School in 2006, was previously a national correspondent with Hearst Television, based in Washington, D.C., according to TVNewser.
David Verdi, NBC's senior vice president for worldwide newsgathering, said in a release that "Hallie is sure to be a "dynamic addition to our team. Not only is she a talented on-air reporter who is well versed in the biggest national issues facing this country, but she also has valuable experience working in digitally-integrated environments, and has an instinct for engaging audiences on all platforms."
Jackson began reporting from the Los Angeles bureau this month, including a story about "water cops" who police Californians who break drought restrictions, but is expected to rotate to other bureaus before her permanent assignment is announced.