Katherine S. Newman, dean of the Krieger School of Arts and Sciences at Johns Hopkins, has recently focused her research on the first generation to come of age in democratic South Africa.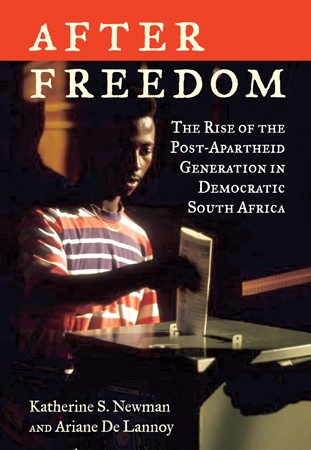 Newman co-authored the forthcoming book "After Freedom: The Rise of the Post-Apartheid Generation in Democratic South Africa," which will be published in April 2014, on the 20th anniversary of Nelson Mandela's election. The book focuses on the lives and perspectives of Cape Town residents of all racial and ethnic groups who were children when apartheid ended and are now in their late twenties and early thirties. Their adult lives have traversed the period in which the democratic institutions and political parties that dominate South Africa today were built.
Newman recently spoke with media about the legacy of Mandela, who died Thursday at 95.
"Nelson Mandela looms large as a hero to the South African nation, revered for the sacrifices he endured during 27 years behind bars, his refusal to compromise on fundamental human rights, his iron-clad belief in the 'rainbow nation' that would encourage all groups to remain in the country and build its democratic institutions," Newman said.
"For the young people I have come to know during four years of fieldwork and analysis, he has been the very essence of dignity and integrity. They measure every political figure who has followed him against Mandela's very high standard and often find them lacking. They are looking with concern now toward those who must pick up the mantle of leadership and guide what is a country of enormous promise through a period of extreme inequality and catastrophic unemployment, especially in their generation."
Newman has written or co-authored 12 books, focusing much of her scholarly work on the lives of the working poor and mobility up and down the economic ladder. Her most recent book, "The Accordion Family: Boomerang Kids, Anxious Parents and the Private Toll of Global Competition," was published in 2012.