Health and wellness choices that can change your life
JHU VP for human resources hopes her story can inspire others
Charlene Moore Hayes, the university's vice president for human resources, will never forget Nov. 30, 2010—the day she realized how much she really weighed. "How did that happen?" she said as she left her annual doctor's visit.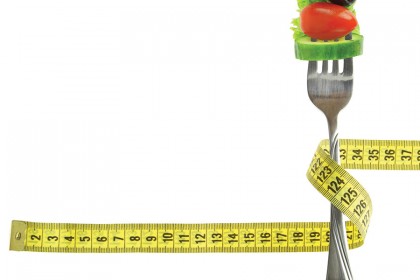 There had been no lectures, just gentle reminders along the way. When she complained of swollen ankles, her doctor had said, "You need to lose some weight." When she had trouble sleeping and developed sleep apnea, she heard the same plea.
So, on that day in November she made a personal commitment to lose some weight, and thus began the three-year wellness journey that allowed Hayes to enter 2014 nearly 85 pounds lighter than she began 2011.
"On so many levels, Johns Hopkins is dedicated to health and wellness," Hayes says. "It's who we are. We promote living well and offer a variety of programs for our employees to help them achieve their goals. For me, losing weight was not just about myself and getting healthy but setting an example for others to follow."
Like any journey, there have been twists and turns along the way. Hayes' first step was to learn more about healthy eating. By cutting back on portion sizes and learning about the glycemic index, she was able to drop 25 pounds over a two-year period. The glycemic index measures how foods affect your blood sugar and insulin. Hayes had always hoped that she would not become diabetic, a condition that runs in her family.
The glycemic index opened her eyes to the fact that it's not just how much you eat but the kind of food and how it impacts your body. Some carbohydrates (e.g., bread, rice, pasta, fruits, and vegetables) are better for you than others. Picking good carbs, she learned, can help control weight and ward off a host of chronic conditions, including diabetes. The glycemic index persuaded Hayes to trade her bagel breakfast for fruit and yogurt.
The next step was to focus on a bigger weight loss goal and to incorporate more physical activity into her lifestyle. On Feb. 18, 2013, Hayes started Take Shape for Life, a weight-loss program that uses Medifast meals and offers the support of personal health coaches. With TSFL, the pounds started to melt away more quickly.
Five months later, for her birthday, Hayes' husband bought her a Fitbit, which fueled a new emphasis on physical activity. Fitbit is a wrist-worn fitness tracker that records steps, distance, calories burned, and stairs climbed, and syncs the data wirelessly with a smartphone. Hayes says that Fitbit gave her a newfound awareness of how crucial physical activity is for a healthy lifestyle and an appreciation for the importance "to just keep moving."
Based on suggestions from the Fitbit app, Hayes has identified daily physical activity goals, such as taking 10,000 steps per day or walking at least 10 flights of stairs.
Ultimately, Fitbit and a healthy diet helped her lose 60 pounds in 2013.
Hayes says she enters 2014 with a goal of losing 20 more pounds. She invites members of the entire university community to make and achieve their own wellness goals.
A Year of Wellness at Johns Hopkins   + Be on the lookout for news about tools and resources that can help you on your wellness journey in the HR Newswire (hrnt.jhu.edu/newswire) and the myWellness Choices Calendar on the Benefits website, benefits.jhu.edu. Throughout 2014, the Benefits Office will showcase—monthly by topic—the programs and services available to help employees stay well and physically active. You'll find resources to lose weight, stay fit, reduce stress, and stop using tobacco. Many of these programs are discounted for employees.
This year, university employees are eligible to enroll in Innergy, a new comprehensive weight-loss program developed by faculty and staff at the Bloomberg School of Public Health's Welch Center for Prevention, Epidemiology and Clinical Research. The program uses a highly interactive website with tools and information that are supported by one-to-one telephonic coaching to help patients achieve and maintain their weight-loss goals. For more information on the program and to enroll, go to https://jhhs.innergynow.com.

Get an annual physical. For benefits-eligible university employees, an annual examination is 100 percent covered when you see an in-network doctor. A physical is important for maintaining health and managing health issues as they arise.
You might also like
Trending