Personal connections are especially important in this new, mostly virtual world. With in-person events suspended, the Johns Hopkins Alumni Association has made it easier to connect and converse virtually.
Launched in July 2020, Coffee & Conversations offers alumni a monthly opportunity to meet for a one-on-one with a fellow alum from any of the university's nine academic divisions. The program facilitates an average of 50 chats per month with many repeat participants—a benchmark of programmatic success.
"Once we entered the virtual world, we were looking for ways to help our alumni have fun, informal conversations, like they normally would have at our in-person alumni events," says Leah Murphy, associate director of Regional, Student, and Young Alumni Programs.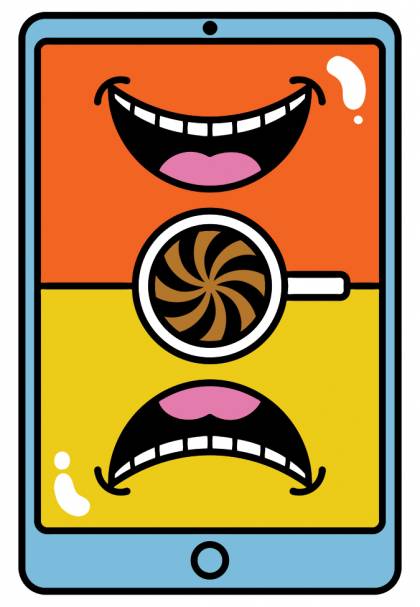 While networking platforms, such as OneHop Alumni, offer graduates matched networking opportunities based on school, interest, or industry, Murphy believes in the value of random pairings of conversation partners. "I thought it was important to connect alumni from across the university, in support of the 'One Hopkins' idea," she says.
Once the randomized match is made, pairs are provided with each other's email addresses. The 100 alumni who are matched each month are asked to coordinate the virtual meeting on their own, using a platform such as Zoom, Skype, or the telephone. With participants from 31 U.S. states and 17 countries, Murphy notes, "many of these alumni never would have had an opportunity to connect if it weren't for this program."
Less than a year after the start of Coffee & Conversations, the feedback has been overwhelmingly positive. John DeMaggio, Engr '94 (MS), an Alumni Council member and avid volunteer, tries not to miss a month. He had been attending in-person events near his home in Virginia and on campus but appreciates the broad reach of this new campus program. "It gives you a chance to meet alumni from all walks of life, from all around the world," he says. Last summer, DeMaggio was paired with an alum from Greece, who is living in New Jersey. "We bonded over the similarities of our heritages, with the emphasis on family gatherings with special foods—or, I should say, banquets."
There are no parameters for these conversations other than a suggested length of 30 minutes, though many meetings last an hour or more. The discussion agenda is up to the participants. Fernando Walter Lolo, Bus '07 (MBA), sees the program as a practical networking tool to take the place of career fairs, for now, and especially appreciates the one-on-one time.
"Sometimes, a contact might act as a bridge to other contacts for business opportunities that could be developed further," he says. The Alumni Association plans to continue offering Coffee & Conversations even after the return to in-person alumni events. To take part, visit the events calendar at events.jhu.edu.