At a time when maintaining connections is essential, the Johns Hopkins Alumni Association is making it easier than ever for Blue Jays from around the world to get together virtually. Launched July 1, the new OneHop Alumni networking platform replaces GoHopOnline to offer an easy-to-search online directory and valuable opportunities to join Johns Hopkins' many alumni communities.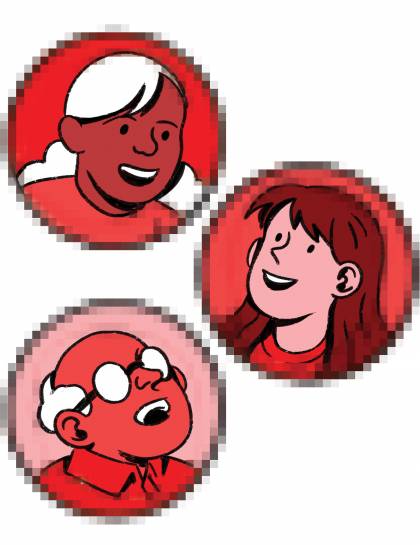 "This is about promoting alumni-to-alumni communication," says Jason Heiserman, director of alumni relations and strategy. "OneHop Alumni empowers Hopkins graduates to make impactful networking connections on their own and from anywhere, which is so important right now."
The platform's discussion board allows any registered user to start or add to a networking conversation thread. The messaging feature allows users to connect, person to person. A new filter helps keep internal messages focused on networking by flagging words—for example "job"—and suggesting alternatives.
"We made a decision not to duplicate the efforts of Handshake," says Heiserman of the university's career services platform. Job seekers will find a link to Handshake and a link to Made by Hopkins, an alumni business directory. Other resources on the new platform include an events calendar, a virtual bookshelf, and a link to Hopkins at Home, which shares online lectures and in-depth minicourses led by premier faculty, along with education and entertainment offerings from across the university.
Within the platform, the OneHop Alumni Groups page allows smaller communities of alumni to connect based on criteria including location, identity, industry, school, and interests.
"With more than 7,000 users registered in its first six months, OneHop Alumni has grown faster than any previous platform," says Susan deMuth, assistant vice president for alumni relations and executive director of the Alumni Association. Early feedback on the quality of user-to-user interactions has been positive. At present, the average ranking is 4.75 out of 5.
"With the platform curated by the Office of Alumni Relations, we provide a more familiar and secure space in which to connect," Heiserman says. "Our alumni expect a quality experience, and that's what OneHop provides."
OneHop has two hubs, OneHop Alumni and OneHop Mentoring, which is co-facilitated with the Office of Integrative Learning and Life Design. By invitation, through Johns Hopkins' nine academic divisions, OneHop Mentoring allows alumni to connect with students in a mentoring capacity. Users of both hubs will find it easy to toggle between the two.
"We want to make it as seamless as possible for our alumni to use the directory, find out about alumni events, and explore mentoring opportunities, all at the same place," deMuth says.
Long-term goals for OneHop Alumni include more platform integrations, for instance adding an events module to enable alumni to watch a webinar or video together without leaving the platform. "Right now, the focus is on building the alumni base," says Heiserman, who would like to surpass 20,000 alumni users and eventually get every current student—tomorrow's alumni—signed on to the platform.