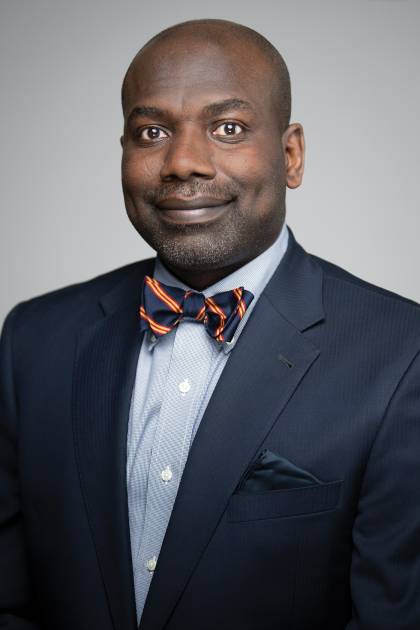 Reginald Bannerman, Nurs '97, '99 (Cert), '03 (MSN), a 2020 Alumni Association Distinguished Alumnus Award winner, is a passionate nurse and recruiter, in part because he had never really considered that men could be nurses until he met a male nursing student who happened to be his brother's roommate. The proud alumnus serves as a member of the Johns Hopkins Alumni Council, co-chairs the Student Grants Committee, and regularly returns to the School of Nursing to share his experiences with students.
"I'm happy to give back to the school where it all started for me—and be a role model for future nurses," Bannerman says.
Over his 25-year career, Bannerman has cared for patients ages 3 to 81 who struggle with mental illness. Today he serves as the director of Nursing for the Child and Adolescent Psychiatry Unit at Children's National Hospital. When he's not managing his staff and caring for his patients, he maintains his own mental health through exercise, gardening, and healthy cooking.