At Aiton Elementary School in Washington, D.C., dirty uniforms are a source of shame and often the reason kids stay home, says Alejandro Diasgranados, Ed '18 (MS), a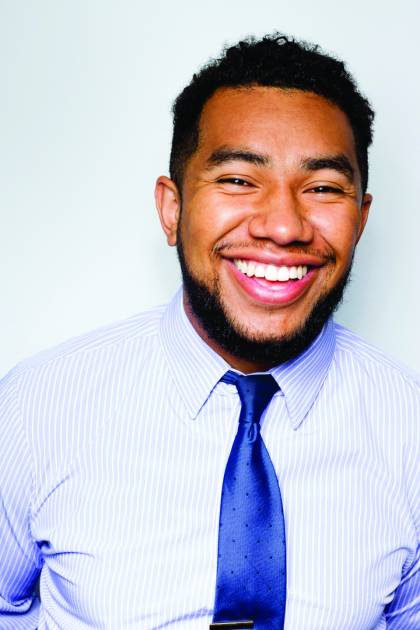 teacher at the public school. Many parents have neither the budget for frequent laundry days nor easy access to a washer and dryer. Students must walk or take mass transit to school regardless of the weather, so they may arrive in soiled uniforms.
While working toward his certificate in school administration and supervision at Johns Hopkins, Diasgranados devised a way to provide laundry facilities to his school. A $10,000 Loads of Love grant from the Washington Redskins Charitable Foundation enabled him to install an industrial-sized washing machine and dryer at Aiton in February for families to use for free.
"My students are dedicated to lifelong learning," says Diasgranados, who teaches fourth- and fifth-grade English Language Arts at Aiton. "I felt that it was my responsibility to eliminate any obstacle that prevents them from attending school."
Keep your classmates informed with a submission to alumni notes. Submit your information via email to: classnotes@jhu.edu. (Due to production deadlines, your information may not appear for an issue or two. By submitting a class note, you agree that Johns Hopkins can publish your note in the print and online edition.)