In my wallet, wedged behind a stack of health insurance cards and public transportation passes, is my J-Card. My photograph is grainy and faded, and my name is partially erased from four years of swiping into residence halls and dining rooms and libraries. My 16-digit student number, however, is still visible. I can recall it with surprising accuracy, two decades after graduation. I've lost or discarded other identification cards, yet my J-Card has been moved from wallet to wallet, country to country.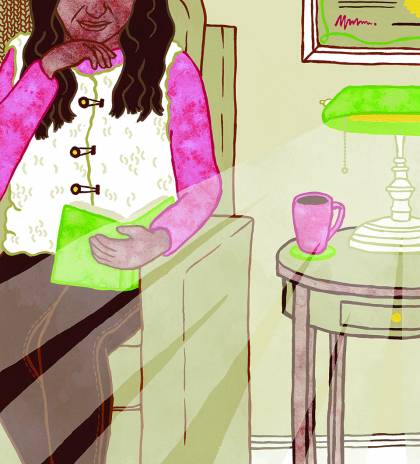 Friends say I attach too much value to objects and ephemera, and this is true. My college years were fraught: I was a less-than-average student and was socially awkward, and I battled debilitating anxiety and disordered eating—and didn't share this information with anyone.
When exceptionalism is the goal, what happens to those of us who fear they are ordinary? Institutions of higher education, environments that prize a certain sort of success and achievement, can be unkind to students who have not-so-stellar grades or contend with health issues of mind or body. I kept up appearances far longer than was necessary. I was young and immature, and elite university culture didn't help much.
Twenty years on, fewer taboos impede—there seems to be less of a stigma attached to seeking help and more places to go for it—and among my peers, I'm not so quiet anymore. I've spoken to many of my like-minded classmates about their similar experiences, and voiced my own struggle with internalized exceptionalism.
With age comes perspective: All the accomplishments or acquisitions that we thought were important actually matter less and less as we've become further removed from our undergraduate years, when small triumphs—like receiving a flattering note from an admired colleague or baking a beautiful birthday cake—matter just as much, and when we've experienced real hardship or loss, whether personal or global.
When compared to my youthful expectations—a brush with greatness, perhaps?—and expectations put upon me, of what a career might look like, my professional path has been halting and meandering. I've spent much of my career as a freelance writer and editor, hustling. I was a full-time stay-at-home caregiver as well, a job that was deeply undervalued. I'm now perfectly typical in my chosen line of work—part day job, part creative life. Yet, none of this is of consequence; neither I, nor the alumni with whom I've chosen to keep in touch, care who has or who has not changed the world. There are many and various ways to succeed.
Essays written for alumni publications on the occasion of a reunion usually end in epiphany or triumph: My J-Card signifies friends and memories and learnings but also the unlearnings I've done since I last used it. I keep it tucked away amid the trappings of everyday life—as a reminder to be content with an ordinary existence.