When a headless body is found in the rocky woods outside Wild Thyme township in northeast Pennsylvania, local and state officials initially assume somebody had a bad encounter with a bear. Thing is, the head appears to be more cleanly removed than ripped off, and Mary Weaver, the bear biologist who works up and down the East Coast, has never seen a bear do that before. When Henry Farrell, Wild Thyme's only police officer, finds the head tucked into a raccoon lair in a tree, thanks to Weaver and her tracking dog, he begins to think he's looking at a murder, not an accident. Still, if a bear did develop a taste for human flesh, that bear needs to be found—as does the killer in this deliciously gripping and beautifully written crime novel.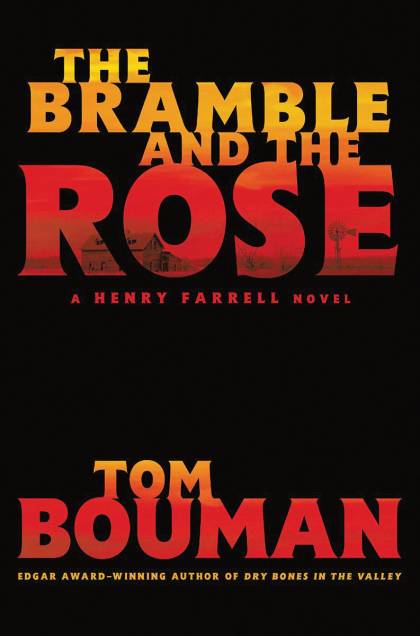 The Bramble and the Rose (Norton) is the third entry in the Farrell series that author Tom Bouman, A&S '01, started with his Dry Bones in the Valley debut, which earned an Edgar Award for best first novel in 2015. Farrell is the sort of stoic, introspective investigator with a complicated background—a veteran and widower—familiar to crime fiction fans, and Bouman sees the genre as an ideal venue to explore socioeconomic and political concerns. Like Megan Abbott, Laura Lippman, and Daniel Woodrell, Bouman roots the crimes that people do in the larger social forces that can transform a city, town, or region. And while Wild Thyme may move at a slower pace reminiscent of earlier American times, the 21st century is hitting it hard and fast. Over Bouman's three novels the upheavals of the fracking industry have visited the region, as have serial predators, as well as the heroin and meth trades and underworld figures who populate them.
In Bramble some aspects of those threatening forces come closer to Farrell than they ever had before, just as he's starting to rebuild his life. Turns out the headless corpse was a retired private investigator, his tweenage nephew goes missing, and then a married woman Farrell had an affair with is murdered—pushing the officer into the woods where the bears live and hunt as he tries to sort out this thicket. Eminently readable, and continues Bouman's streak of penning rural noir on the level of Dashiell Hammett's Red Harvest.