Newspapers and magazines published hundreds of sonnets by Black American writers in the decades following 1890. The archives of many of these publications—Lippincott's Magazine, Harper's, Atlantic Monthly, and Black periodicals such as AME Church Review, the Freeman, New York Age, and more—weren't digitized until the 21st century. Poet and 19th-century African American literature expert Hollis Robbins, A&S '83, spent a decade going through them to reveal a sonnet tradition she documents in her new book, Forms of Contention (University of Georgia Press). It traces how Black writers in America have used the sonnet form—14 rhymed lines often written in iambic pentameter—from the 18th century and up through the late 20th century. In doing so, she not only documents a history hitherto hidden in the archival record but also explores how literary histories are formed, told, and reproduced.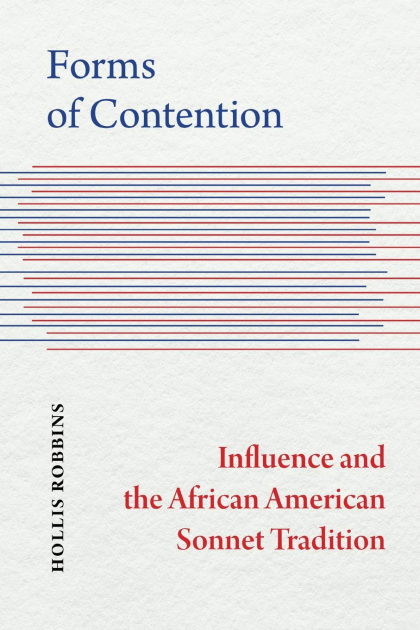 Those twinned narratives allow Robbins to stitch together Forms' dense but accessible investigation. She notes how the sonnet, a poetic form that first appears in the 13th-century work of a Sicilian poet, accrued its association with love through the works of Dante Alighieri, Giovanni Boccaccio, and Francis Petrarch. William Shakespeare leans into that romance in his 154 love sonnets. John Milton introduced protest into the form in the 17th century, while the English Romantics of the 1800s injected individuality and freedom into their sonnets. Robbins moves through that literary history while showing how African American poets engaged with, responded to, and built upon the work of European sonnet writers over the years, be that Harlem Renaissance writer Claude McKay, Gwendolyn Brooks, or early antecedents from the late 1700s to mid-1800s such as Phillis Wheatley, Henrietta Cordelia Ray, and George Moses Horton.
Robbins' research into the poems published in newspapers gives Forms its argumentative bite. She mentions that James Weldon Johnson's anthology The Book of American Negro Poetry (1922) first gave shape to the idea of an African American literary tradition and canon, an idea that nurtured discussions of Black poetics, aesthetics, language, themes, and so on up through the Black arts movement of the 1960s and '70s. And sonnets didn't fit. Robbins argues there is a distinctly African American tradition of sonnet writing that takes a European form and turns it into something new. One of those rare feats of readable literary history.