Today, Steve Eisele, A&S '02, SAIS Eur '02 (Cert), SAIS '03 (MA), and Jonathan Hofeller, Engr '02, are advancing a new age of space exploration. But back in 1998, they were two freshmen at Terrace Court Café, being introduced by a mutual friend. Eisele recalls that Hofeller "was wearing Abercrombie pants, Abercrombie shirt, and an Abercrombie visor upside down. Then he started picking food off my plate because he was still hungry, and I was like, Who is this jerk?" Laughing, Hofeller notes, "The visor wasn't upside down, but I recall making fun that you were from Houston."
Despite the rough start, the pair became close friends as Pi Kappa Alpha brothers, where they learned the values of teamwork, trust, and even how to raise an alligator. It was the dawn of e-commerce, and when another friend claimed that he could buy anything online, Eisele challenged, "Well then, order an alligator." Within days, a box arrived with a baby alligator inside. "So we helped him build a terrarium in the fraternity house basement," Eisele said. "He named it Fluffy," Hofeller adds. "That thing was six inches long when it arrived and about six feet long by the time it was donated to an animal preserve."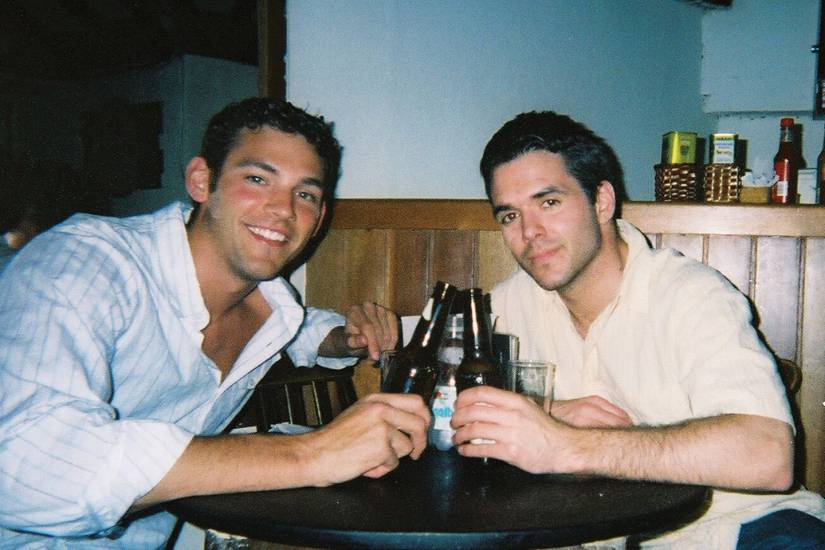 Outside of fraternity life, they helped each other with tough classes, traveled together during breaks, and talked about the future. Eisele was leaning toward international law. Hofeller was focused on the space industry. "He would always talk my ear off about space and joining the astronaut corps," Eisele says.
After graduation, Eisele studied defense strategy at SAIS and then landed a job consulting for NASA programs with DFI International. Meanwhile, Hofeller was working for Raytheon while getting a master's in aerospace product design and a certificate in entrepreneurship at the University of Southern California. In 2005, their respective advisers encouraged each to apply to the International Space University in Strasbourg, France, where only 120 students and just 10 Americans were accepted each year. Both were accepted, launching careers that have since led them to similar positions on the frontier of space exploration.
SpaceX, where Hofeller is vice president of commercial sales, has been making headlines for its ability to launch and return rockets while delivering heavy satellites to orbit, or cargo and astronauts to the International Space Station. Virgin Orbit, where Eisele is vice president for business, delivers smaller satellites into orbit, using rockets launched from airplanes. They have shared much more than job descriptions along the way. They continued to travel together and even lived together in Los Angeles for a while. Then one day, Hofeller met a German woman on the beach. "I used the seven words that Steve [whose family is from Germany] taught me to get her phone number and her email address." Within a few years, Eisele was officiating at their wedding in Germany.