Health economist Daniel Polsky and neuroscientist Daeyeol Lee have joined Johns Hopkins as Bloomberg Distinguished Professors. Polsky is a national leader in the field of health policy and economics. He comes to Johns Hopkins from the University of Pennsylvania, where he was a professor in the Perelman School of Medicine and the Wharton School. At Johns Hopkins, he holds joint appointments in the Bloomberg School of Public Health and Carey Business School. Lee is regarded as one of the world's leading neuroscientists and father of a field called neuroeconomics. His research focuses on the brain's ability to make decisions. He will be working primarily in the Krieger Mind/Brain Institute and will also teach neuroscience courses at the School of Medicine and the Krieger School of Arts and Sciences. He joins Johns Hopkins from Yale University. Polsky and Lee are the 41st and 42nd BDPs named.
Four professors and one professor emeritus have been selected for membership in the American Academy of Arts and Sciences. They are William Rowe, a professor of Chinese history in the Krieger School's Department of History; Kenneth Kinzler, a professor of oncology and co-director of the Ludwig Center at the Johns Hopkins Kimmel Cancer Center; Cynthia Wolberger, a professor of biophysics and biophysical chemistry in the School of Medicine; and Rachel Green, a biologist and geneticist, and a Bloomberg Distinguished Professor with an appointment in the School of Medicine and a joint appointment in the Krieger School. Jacques Neefs, a professor emeritus in the Krieger School's Department of German and Romance Languages and Literatures, is among the 42 new international honorary members.
Wolberger received a second honor: election to the National Academy of Sciences. Two Krieger School professors, Marc Kamionkowski, of Physics and Astronomy, and Robert Moffitt, of Economics, were also among the 100 new members of NAS.
Natalia Trayanova, a professor in the Department of Biomedical Engineering, which is shared between the School of Medicine and the Whiting School of Engineering, has received the Heart Rhythm Society's Distinguished Scientist Award.
Honggang Cui, Warren Grayson, Sujatha Kannan, and Hanzhang Lu were elected to the American Institute for Medical and Biological Engineering College of Fellows. Selection as an AIMBE fellow is among the highest professional distinctions in the fields of medical and biological engineering. Cui is an associate professor in the Whiting School's Department of Chemical and Biomolecular Engineering. Grayson is an associate professor in the Department of Biomedical Engineering, which is shared by the Whiting School and the School of Medicine. Kannan is a professor of anesthesiology, critical care medicine, and pediatric critical care at the School of Medicine. Lu is a professor in the Department of Radiology and in Biomedical Engineering at the School of Medicine.
Bloomberg Distinguished Professor Lawrence Jackson and lecturer Matt Porterfield have been named 2019 Guggenheim Fellows. Jackson teaches in the Krieger School's departments of English and History, and Porterfield teaches film production and theory in the Program in Film and Media Studies.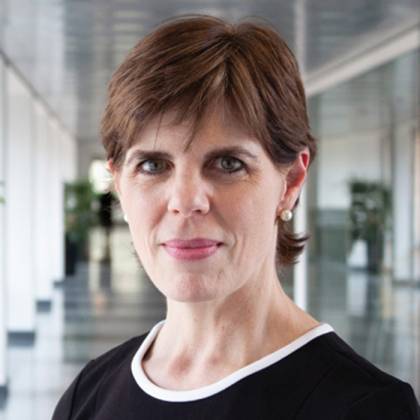 Suzanne Sawyer has been named senior vice president and chief marketing and communications officer for Johns Hopkins Medicine. She will assume her new position June 24. She is currently the chief marketing officer and vice president of business development for Penn Medicine in Philadelphia.
Katherine Morse, a computer scientist in the Force Projection Sector at the Applied Physics Laboratory, earned the NATO Science and Technology Organization's Scientific Achievement Award, NATO's highest honor for science and technology working groups.
Peabody faculty artist Du Yun, Composition, received the BraVo Award for Best Classical Composition in Modern Performance in March in Moscow. The ceremony was the second of the International Professional BraVo Music Awards, during which the Bolshoi Theater Orchestra included an excerpt from a Du Yun piece in its performance.
Lawrence J. Appel, a professor of medicine and director of the Welch Center for Prevention, Epidemiology and Clinical Research, has been named a Distinguished Scientist by the American Heart Association.
Muyinatu Bell, an assistant professor in the Whiting School's Department of Electrical and Computer Engineering, has received two honors: a Sloan Research Fellowship, which brings a $70,000 award, and recognition as Outstanding Young Engineer in Maryland by the Maryland Academy of Sciences and the Maryland Science Center. This award honors Bell for her pioneering, innovative contributions to the field of photoacoustic-guided surgery.
Cynda Rushton and Sarah Szanton have been selected for induction into the Sigma Theta Tau International Honor Society of Nursing 2019 International Nurse Researcher Hall of Fame. Rushton is a professor of clinical ethics in the Berman Institute of Bioethics and the School of Nursing, and Szanton is a professor of health equity and justice in the School of Nursing. Each was chosen for her significant contributions to the nursing profession, specifically in the areas of aging and nursing ethics.
Jane Bennett, William Connolly, and Richard S. Katz, all professors in the Department of Political Science in the Krieger School, appeared on the Political Science 400, a list of most-cited scholars teaching in PhD-granting institutions based on Google Scholar citation counts. Connolly and Bennett are also recognized as among the top 25 scholars in the field of political theory, and Bennett as one of the top 40 most-cited women scholars. In addition, Margaret Keck, a professor emerita of political science, is noted as one of the top 25 still-active emeritus scholars in the nation.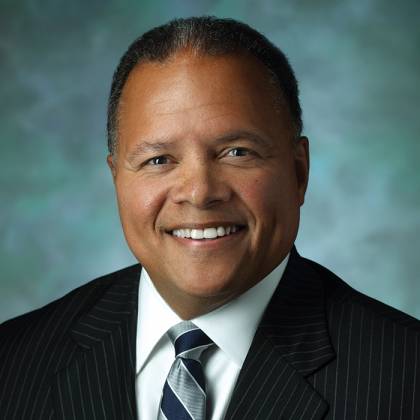 Robert S.D. Higgins, a professor of surgery and director of the Department of Surgery in the School of Medicine, has been elected president of the Society of Thoracic Surgeons. He is a heart-lung transplant surgeon and surgeon-in-chief of Johns Hopkins Hospital.
Trinity J. Bivalacqua, an associate professor of urology in the School of Medicine, has received the Gold Cystoscope Award from the American Urological Association. Bivalacqua was honored for innovative translational research and significant contributions to the fields of sexual dysfunction and urologic oncology.
Marie Nolan, a professor in the School of Nursing and executive vice dean, received the Hospice & Palliative Nurses Association Distinguished Career Achievement Award celebrating her contributions to research, theory, and education in nursing and inter-professional palliative care.
Karen Fleming, a professor of biophysics in the Krieger School, has been awarded the Provost's Prize for Faculty Excellence in Diversity for her pioneering work supporting gender equity in science fields and addressing such issues as bias and discrimination in higher education. Working toward this goal, she has created workshops, forums, panels, and blogs. The prize, which recognizes faculty efforts to address a broad spectrum of issues related to gender and racial diversity, carries a $50,000 honorarium.