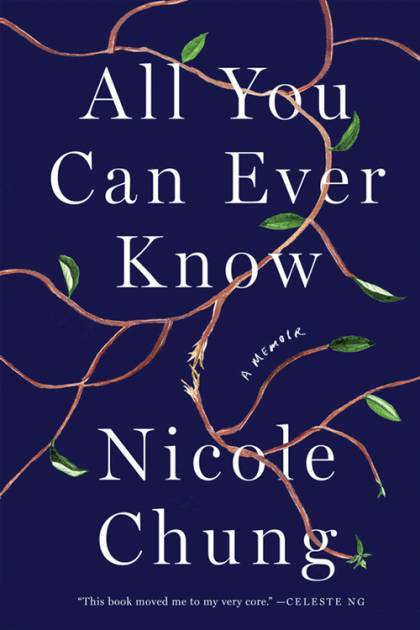 Nicole Chung receives an email from her birth father just as she's going into labor in All You Can Ever Know (Catapult), her memoir about growing up the adopted Korean child of white parents. She and her husband have to make sure everything—overnight bag, infant car seat, iPod with her "labor" playlists, snacks, phones, chargers—is in order, waiting until her contractions get to about five minutes apart before heading to the birth center. Chung is sweating, noting the time between contractions and surprised at the intensity of her back pain. She had checked her email as a momentary distraction and doesn't have time now to contemplate these first-ever words from her father.
Nearly 24 hours of labor would pass before her daughter was placed on her chest, and it was only then that thoughts of her birth parents returned. Chung, A&S '03, '14 (MA), the editor-in-chief of Catapult magazine, grew up being told she was born to a Korean couple who had just moved to America and didn't think they could provide her with the life she deserved. Did her parents hold her when she was born? Did they want to? As her husband slept, Chung looked at her daughter, taking mental notes to remember these moments. She wanted to be able to tell her daughter the story of her birth.
Though we've been living in this age of memoir for a while, few writers so acutely capture the discombobulation of self that comes with understanding how our lives are stitched together by the stories we tell about ourselves as Chung does here. The memoir unfolds like an elegant series of nesting dolls: the story her parents tell her about her adoption; the ways that story evolves as she grows up and asks questions; how those stories get amended as she begins to research her adoption; and so on. At each step of the way, Chung burrows into her family, race, identity, and class, a process that at times reads like she is fact-checking her life story. The result is not only one of the few books about adoption—much less transracial adoption—told from the perspective of the adoptee, but one of the more illuminating chronicles of transcending unbelonging in contemporary nonfiction. A gorgeous book.