Click here to read the text-only version of this story.
Jordan Tropf only knows fast. The fourth-year student in the School of Medicine is 26, a graduate of the U.S. Naval Academy, and a runner. Last October he ran the Baltimore Marathon and won—not his age group, but the race itself. Dressed in his Navy singlet, he led from the start and finished in 02:29:06. At one point, he looked around and thought: "Where is everybody?"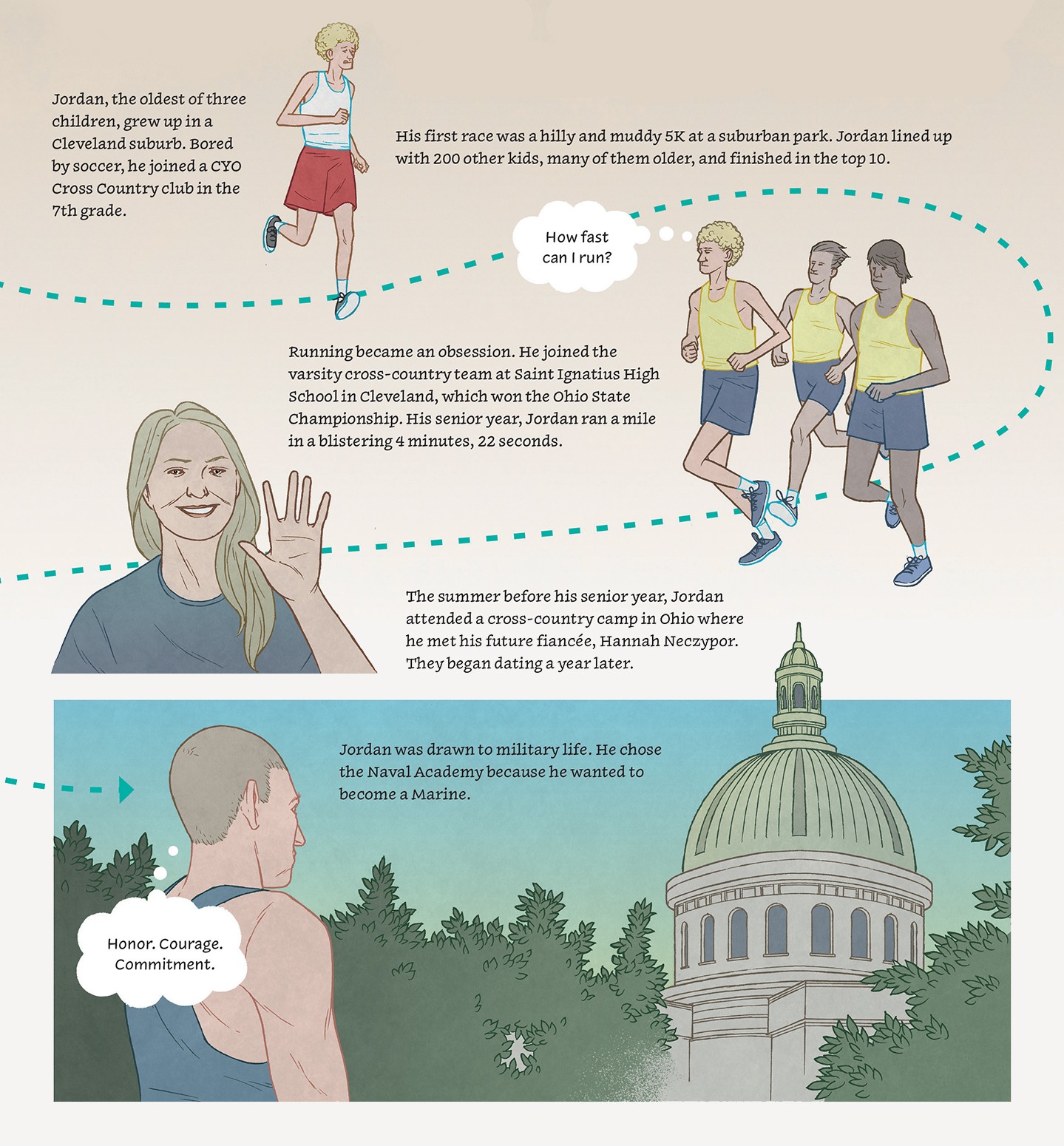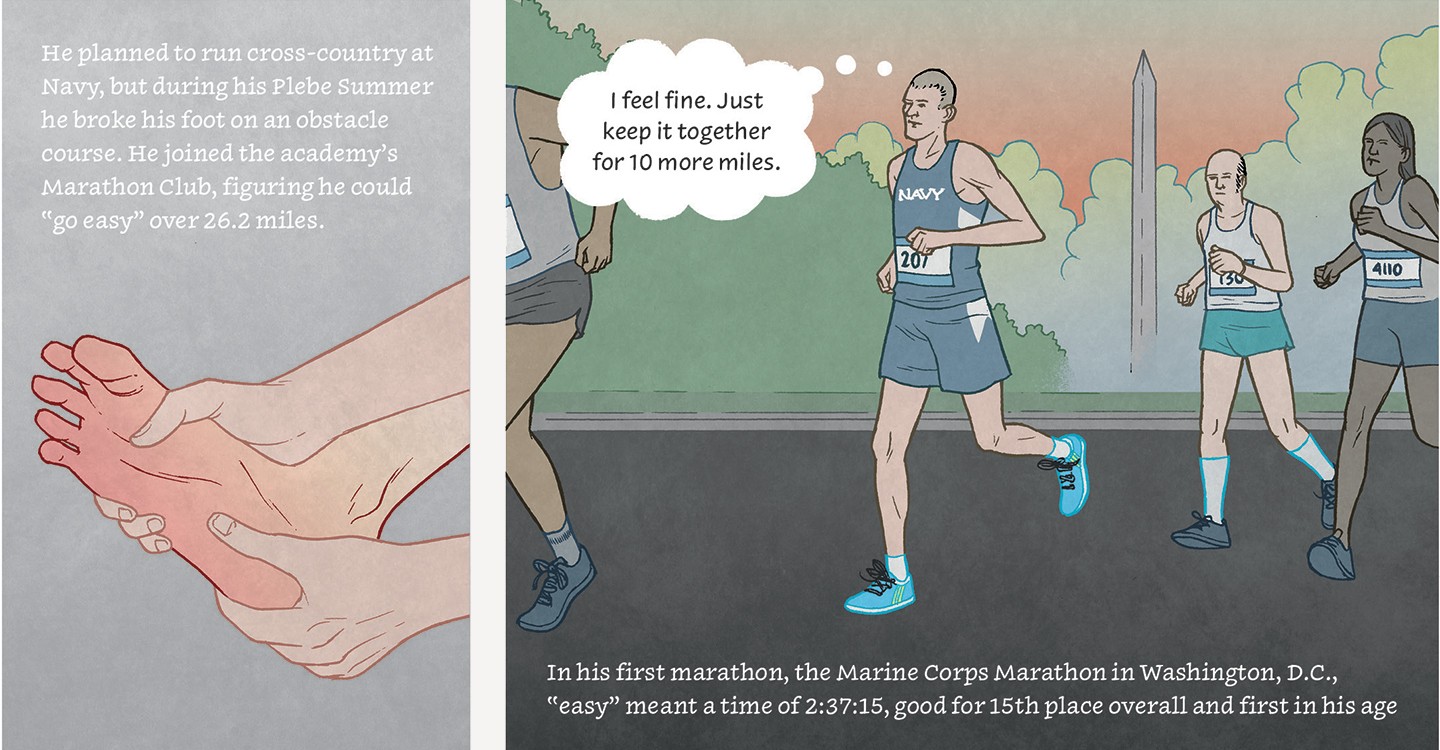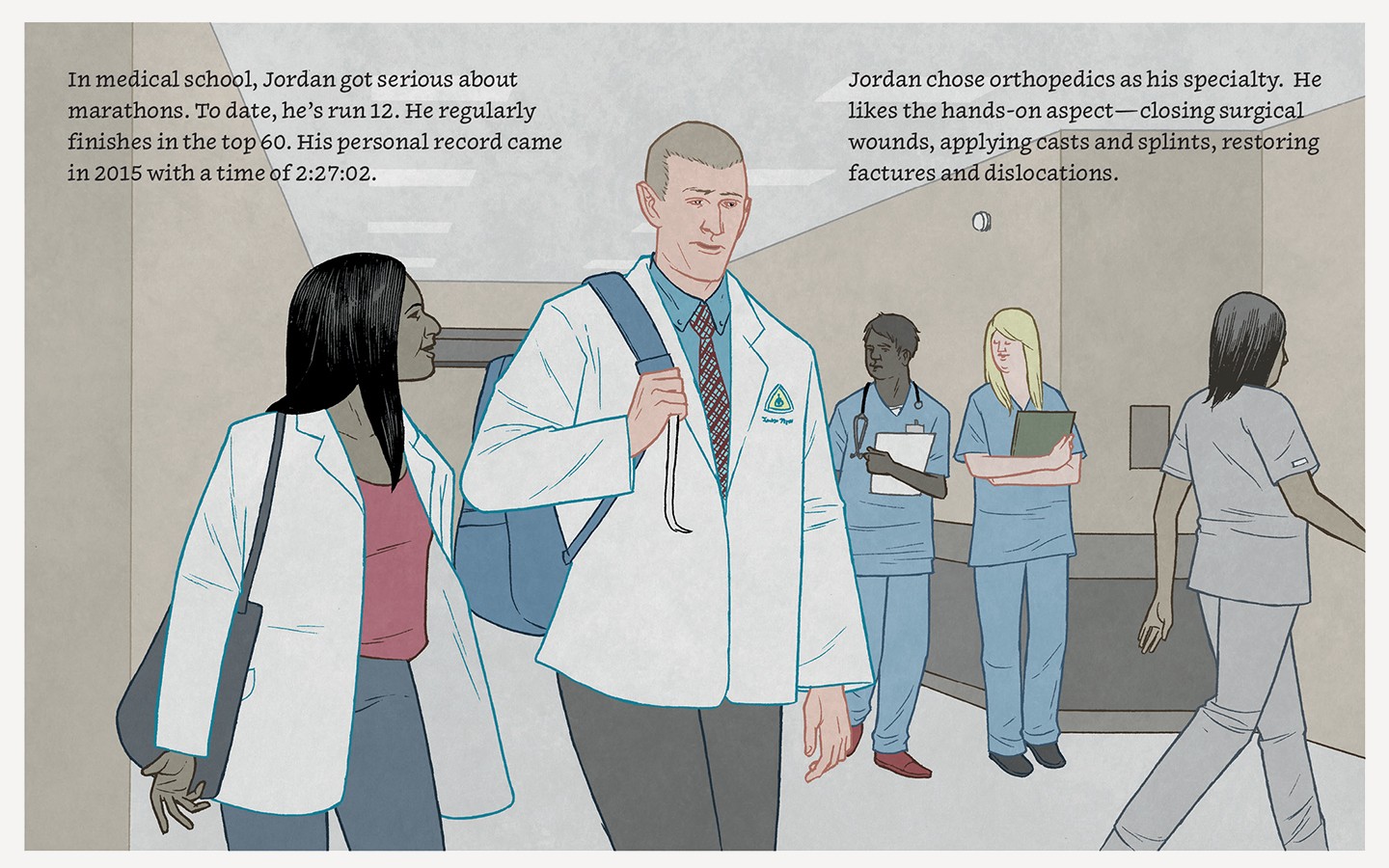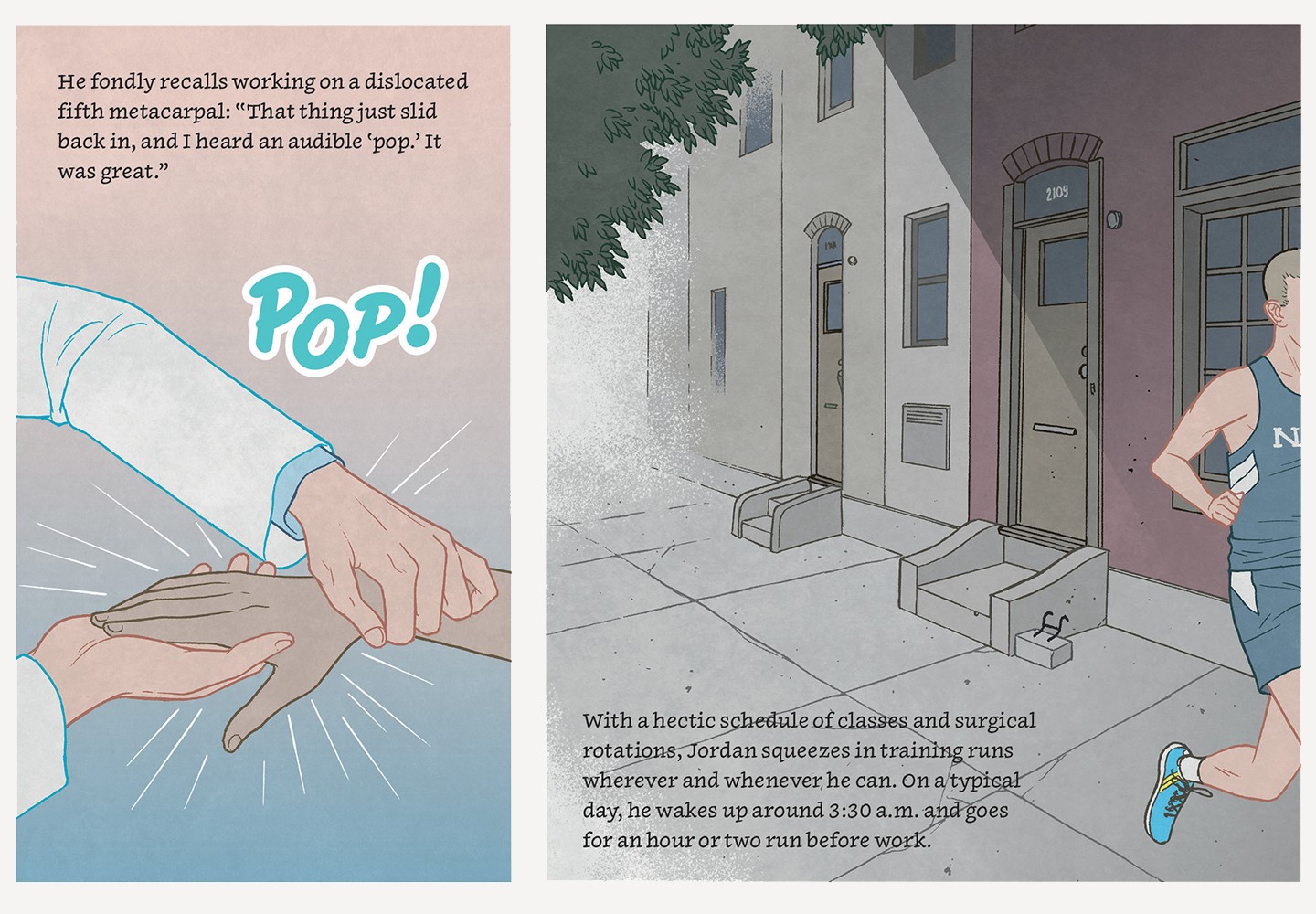 Who needs running coaches, training programs, and set mileage goals? Not Jordan. His diet? Whatever. Pizza? Beer? Fine. He runs "naked," no headphones or GPS watch to record running data. This past summer, he estimates he ran 90 to 100 miles per week. He sets aside one day for "rest."
During a run, his thoughts often turn to what happened the previous day at the hospital. Or sometimes to nothing at all.
Jordan's racing "uniform" consists of his Navy singlet shirt and the same cross-country shorts he wore in high school.