The hardest part of running a marathon in Antarctica is not the race.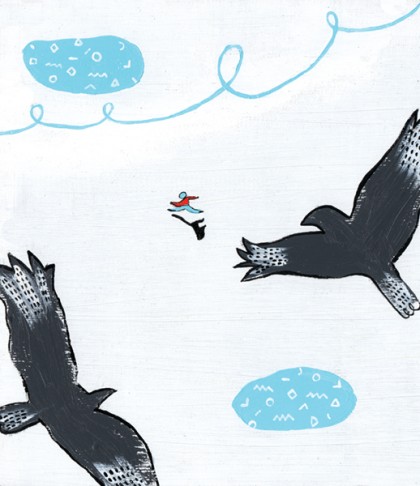 First, I had to get off the entrant's waitlist, which was three years long. As a 23-year-old recent college grad, I could use the time to come up with the funds. The trip cost over $10,000, and despite waiting tables through college I had nothing to contribute unless I sold my record collection. While I waited to move up the list, I ran eight marathons across three winters in preparation and sent out hundreds of letters to companies to beg for sponsorship. It actually worked: A sneaker company agreed to do it.
When I signed up for the race, I was desperate for my own personal approval. I wanted to believe that I could achieve the seemingly impossible. So I decided to prove it to myself, and I set out to become the youngest woman to run a marathon on every continent.
Just getting to Antarctica is nontrivial. It first required a flight to Buenos Aires to meet the race crew and get briefed on what was to come. A few days later, after a second flight to Ushuaia, in the Argentine part of Tierra del Fuego—the southern tip of South America known as "the End of the World"—and a quick meal of crab legs, I sailed out on a Russian research vessel. Sleeping in bunk beds with three strangers for two days, I traversed the Drake Passage, the roughest seas in the world, where everyone gets seasick no matter how strong you think you are.
When I first saw land (or more accurately, icebergs), I was simultaneously relieved and terrified. I was about to take off on a 26.2-mile course through freezing, windy, uncharted territory, miles away from any sort of cellphone signal. I knew from our race briefing that skuas would try to swoop down and attack me, thinking that I'm a tasty baby penguin snack. I knew that the race was limited to 100 runners, so there would be points on the course where I was alone, without another human being in sight. I also knew that the weather would be unpredictable and could change on a minute's notice. It would almost certainly be below freezing—the typical summer temperature range is between minus 14 and 35 degrees. It could also be windy, rainy, hailing, snowing, sunny, or any combination. I planned just to suck it up, run the race, and then never run another mile again.
Well, it turns out Antarctica is the most beautiful place on Earth. I've now been twice. It also turns out I love running so much, I've subsequently run more than 35 marathons and several hundred other races. As for my goal, I did hold the record—for a matter of weeks, until a 17-year-old also set out to achieve what seemed impossible.