The tagline of Carey Business School—"Teaching business with humanity in mind"—was in Jonathan Bradley's thoughts as he pondered the roster of Johns Hopkins Alumni Association Awards. Already in place were five that recognized things like service to the university, global achievements, and outstanding recent graduates. But "what's going on in our own backyard? What's going on in our own community?" asked Bradley, Bus '09 (MBA), chair of the Alumni Council's Awards and Nominations Committee.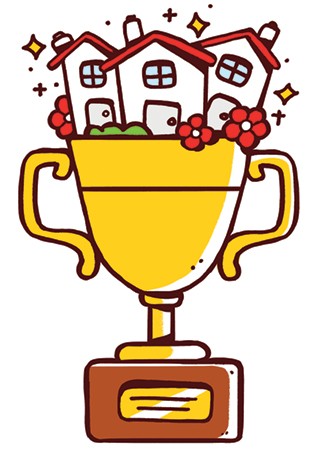 The 12-member committee decided this year to launch the Community Hero Award to honor alumni who have impacted their community or non-alumni who have impacted a Johns Hopkins institution in a meaningful way. They looked for nominees who represent achievement and humility, who are using their talents not just to advance their careers but to help a group in need. "We have a lot of friends of the university who are doing some really wonderful things who maybe don't fall within the characteristics of those five original awards," Bradley says. "We thought this could open up the doors for us to hear about alumni whom we're not normally hearing about."
Alumni like Jane Oski, Med '91 (MD), SPH '09 (MPH), who spent a month during her Johns Hopkins pediatric residency with American Indian children in Tuba City, Arizona. She has since devoted more than 20 years of her career to working with Navajo youth in Arizona. "I'm overwhelmingly proud," she says of receiving the award, "yet humbled, because every single individual I work with, both native and nonnative colleagues, works very hard to create a trusting, healthy, loving relationship both in the health system and in the communities."
Besides Oski, the inaugural recipients of the Community Hero Award are:
Melissa Garcia, Ed '13 (MS), who works to implement STEM programming at Baltimore's Barclay Elementary/Middle School and who recently launched the first Baltimore City chapter of after school fitness program Girls on the Run.
Sarah Hemminger, Engr '02, Med '10 (PhD), founder of Thread, a Baltimore organization that supports underperforming high school students by providing them with volunteer support and community resources.
James Peters, Ed '06 (MS), the leader of a food bank through the Vivien Thomas Medical Arts Academy and an educator, community liaison, mentor, and facilitator.
William Tiefenwerth, founder of the Center for Social Concern, Johns Hopkins' community engagement center. Under his leadership, nearly 30,000 university undergraduates delivered needed services to children and adults in Baltimore.
For Bradley, the award is personal. He is the founder of Cristata Cares, a nonprofit that teaches financial literacy to Baltimore students. "There are some really good people out there doing some great things, and that's the spirit of what we wanted to capture—the ones who are truly unsung heroes, or doing things far beyond their area of expertise."