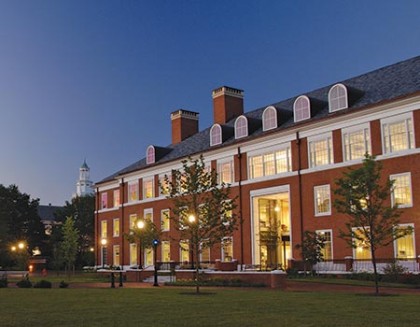 Johns Hopkins University remained 10th among national universities in the annual U.S. News & World Report rankings of the nation's best colleges and universities. The university ranked 11th on the publication's 2017 list of the Best Global Universities.
Johns Hopkins' commitment to the undergraduate experience was one of the key goals of the Ten by Twenty, a report unveiled in 2013 laying out the university's vision for the remainder of the decade. Undergraduates now have more opportunities to engage with their professors, thanks to smaller classes and exposure to the university's Bloomberg Distinguished Professors, interdisciplinary scholars who teach undergraduates as part of their cross-specialty collaborations.
The university also tied for fifth in a U.S. News survey of high school guidance counselors, remained among the top 20 universities considered by the publication to be the best values for students, and retained its place among U.S. News' top 15 undergraduate engineering programs at a doctoral institution.