Donald Ainslie Henderson, the former dean of the Bloomberg School of Public Health who led the World Health Organization's successful effort to eradicate smallpox, died August 19 in Towson, Maryland. He was 87.
In a message to Bloomberg School faculty, staff, and students, Michael J. Klag, the current dean, called Henderson—known as D.A.—"a giant in public health." Klag described the eradication of smallpox as "one of the greatest public health achievements in history." Smallpox is the only human disease ever to have been eradicated. "D.A. was a force of nature who, until relatively recently, seemed invulnerable," Klag wrote. "Public health has lost a hero, and we have lost a great friend and colleague."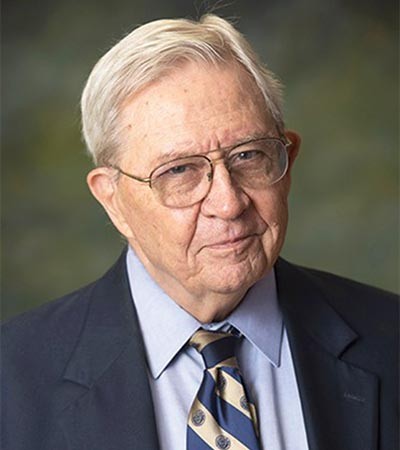 In the 1950s, Henderson served as chief of the Epidemic Intelligence Service at the Centers for Disease Control, then as chief of the Smallpox Eradication Program at CDC. From 1966 to 1977, he was director of WHO's global smallpox eradication campaign.
Henderson, SPH '60, served as the school's eighth dean, from 1977 to 1990. Under his leadership, the Bloomberg School established 13 new centers and institutes. By 1990, the school's budget had more than quadrupled and enrollment had grown by 40 percent. Henderson appointed the school's first female chair in 1983 as well as Johns Hopkins University's first female academic dean and the first African-American associate dean. He also helped make the Bloomberg School, and Johns Hopkins, a national leader in addressing the emerging HIV/AIDS epidemic by establishing a university wide research center. Henderson received numerous awards throughout his career, including the Presidential Medal of Freedom—the nation's highest civilian honor—in 2002 and the National Medal of Science.
He is survived by his wife of 64 years, Nana; a daughter, Leigh; and two sons, David and Douglas.