Philanthropist Elizabeth Grass Weese and her brother, Roger Grass, have committed $10 million to advance humanities scholarship and teaching at Johns Hopkins and to promote literature, art, philosophy, history, and other cultural studies in Baltimore and the wider community. Their gift is the largest ever to Johns Hopkins exclusively for the support of the humanities.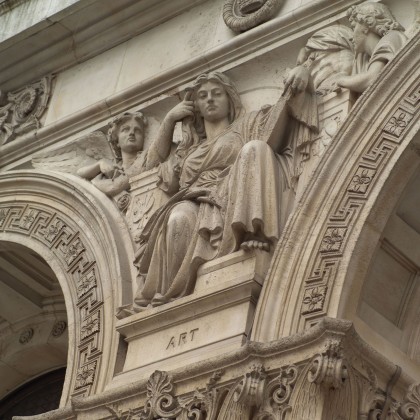 It establishes the Alexander Grass Humanities Institute as a sponsor of programming for 10 humanities departments in the university's Krieger School of Arts and Sciences, as well as related departments and centers. The institute is named for the donors' late father, founder of what became Rite Aid Corp. The institute's first director will be William Egginton, Andrew W. Mellon Professor in the Humanities.
"The study of the humanities is at the basis of everything in life, and sometimes it gets short shrift," says Weese. "What I really love about the institute is its cross-disciplinary nature, which illustrates the scope of the humanities."