Young people in Baltimore City will have a chance to express themselves and build their résumés with the launch of Johns Hopkins University's youth filmmaking program. Made possible by a $1.6 million grant from the Andrew W. Mellon Foundation, the Baltimore Youth Documentary and Film Arts Program will allow students and young adults from throughout the city to document their worlds on film. Through workshops on moviemaking and photography, students will create art while they learn technical skills and get professional experience that could lead to long-term jobs.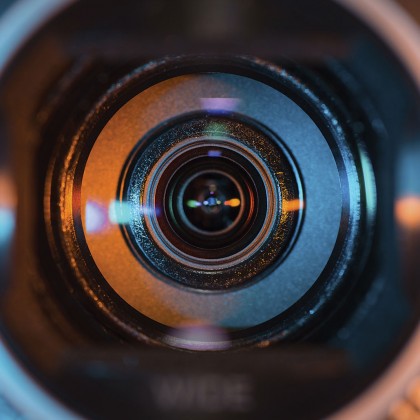 "Video is such a powerful contemporary medium for people to tell their stories and share their ideas," says Johns Hopkins University President Ronald J. Daniels. "Our city suffers from so many different solitudes that do not connect to one another. We believe that by giving cameras and skills to our kids, we create an avenue for empowerment and a foundation these young people can use to help unify our city."
The workshops, which start this spring, are designed for Baltimoreans ages 16 to 29, including ex-offenders. Johns Hopkins faculty, Baltimore filmmakers, and artists will teach the courses, along with faculty from Morgan State University and Maryland Institute College of Art. Classes will take place after school, in the evening, and on weekends in city neighborhoods so students can access them easily. Possible workshops include documentary photography, in which students tell stories through photos; guerrilla filmmaking, which will allow students to create an entire film, start to finish, in just a few days; and an oral history of incarceration, in which students interview former prisoners about life behind bars and how it has affected their lives. Creations from each workshop will be archived online and showcased in periodic public exhibitions.