Keita Ali is a young 20-something aspiring marathoner when he's forced to flee his home country in The Illegal (W.W. Norton & Co.), the page-turning new novel from Canadian writer Lawrence Hill. Keita is a native of Zantoroland, a fictional island off Africa's coast, where the ruling ethnic group is systematically oppressing and killing an ethnic minority. They came for Keita's local preacher. They came for his mother. When they come for his father, an esteemed journalist, while his sister is away at college, his father tells Keita to run.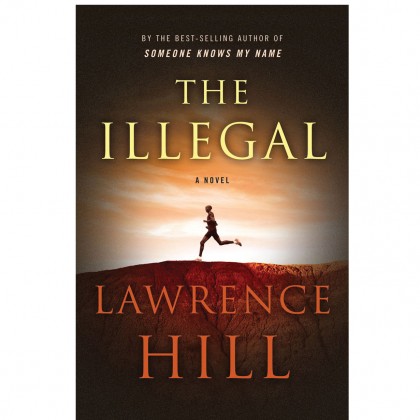 First Keita heads to a spurious sports agent, who brings him to the fictional African country of Freedom State to compete and holds onto the young runner's passport as collateral. Once there, Keita disappears into the throng of undocumented illegals living among shipping containers in the makeshift community called AfricTown. He soon finds himself at the center of a political imbroglio involving Freedom State's immigration minister, a black investigative reporter, some Zantoroland political strongmen holding his sister for ransom, and Lula DiStefano, the brothel madam who makes backroom deals with police, politicians, and other dodgy sorts to maintain her rule over AfricTown.
Immigrant stories course through the novels of Hill, A&S '92 (MA), who is the son of American emigrants to Toronto. His 2007 novel Book of Negroes, adapted into a TV miniseries in 2015, follows a West African woman sold into slavery in pre-revolutionary America who wants to get her name in the Book of Negroes, the 1783 document that lists 3,000 slaves who escaped to British armies to become freedmen in Canada.
Hill applies his acute observations to a more contemporary thriller in The Illegal, particularly in how running becomes the prism through which Keita understands the world. In one scene, Keita recalls advice given to him while training in his native land: "Want to shatter your opponent's confidence? Just when he starts to hurt, you sing." That's a gorgeously brutal piece of defiant psychology, and, sadly, many times throughout The Illegal, Keita finds himself needing the emotional reserves that songs supply.