Krieger School alumni may be seeing a familiar face when tuning in to the Today Show or NBC Nightly News these days. After working as a journalist for Hearst Television in Washington, D.C., Hallie Jackson, A&S '06, joined NBC News last year to become one of the network's correspondents, based out of Los Angeles. Since joining NBC, she's been busy covering events like the first successful summit of Yosemite's El Capitan by two free climbers and the recent measles outbreaks.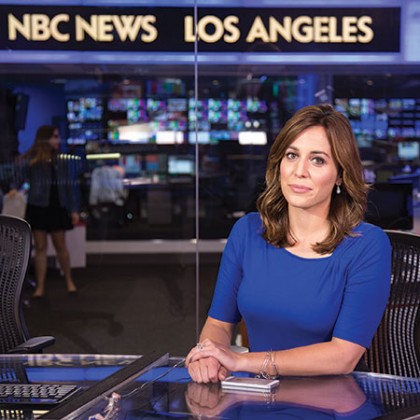 "It's something different every day," says Jackson. "It's a new adventure with every phone call and new assignment."
Jackson says her experience studying political science at Johns Hopkins taught her to think both rigorously and creatively.
"That has certainly served me in my career," Jackson says. "Hopkins forces you to push your boundaries when it comes to working hard, being diligent, and being very hungry to learn more."
Keep your classmates informed with a submission to alumni notes. Submit your information via email to: classnotes@jhu.edu. (Due to production deadlines, your information may not appear for an issue or two. By submitting a class note, you agree that Johns Hopkins can publish your note in the print and online edition.)