You leave the Army at age 34. You've never interviewed for a job in the private sector. You have no corporate skills. How do you find a place in the civilian workforce?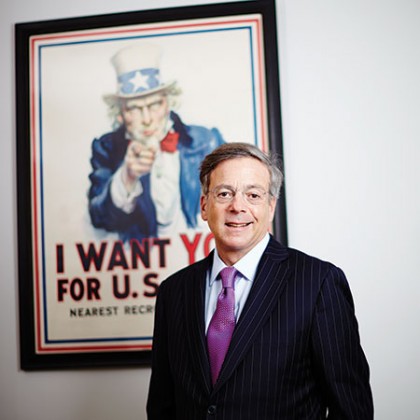 Enter American Corporate Partners, a nonprofit founded by Sidney "Sid" Goodfriend, A&S '82. After nearly 25 years as a Wall Street investment banker, Goodfriend decided to use his connections to create a one-on-one mentoring program modeled loosely after Big Brothers Big Sisters, "except in this case, the 'little brother' might be a 34-year-old Marine," he says.
Since 2008, ACP has grown to include more than 60 companies—whose corporate mentors have included Rupert Murdoch—and 2,100 veterans nationwide. During one memorable connection, a wounded vet spent six months perfecting his interview skills with his IBM mentor. Two years later, he's a financial professional with more than $500 million in sales for his company. "It shows the power of what people can do … and we can introduce them," Goodfriend says.
Keep your classmates informed with a submission to alumni notes. Submit your information via email to: classnotes@jhu.edu. (Due to production deadlines, your information may not appear for an issue or two. By submitting a class note, you agree that Johns Hopkins can publish your note in the print and online edition.)