"Which is your child?"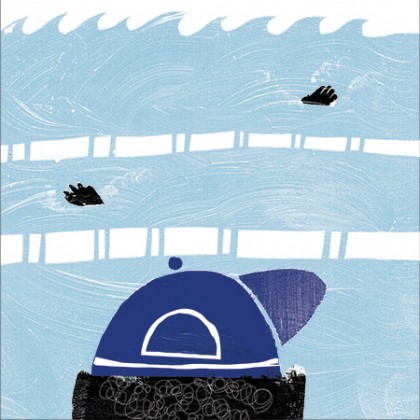 I'm asked that fairly often as I sit in the stands watching Johns Hopkins athletes participate in the NCAA postseason tournaments. When I respond that I don't have a child in the competition, the expression on the questioner's face turns to surprise, almost astonishment.
For the past three years, I've traveled from Massachusetts to California and Michigan to Texas following Johns Hopkins athletes as they compete in football, soccer, basketball, swimming, and tennis. No, this isn't big-time college sports played in huge stadiums and arenas. There are no assigned seats, and the majority of Hopkins attendees are parents cheering on their children. But I go because it's my school and the teams represent it. Just as I take special pride in the university's academic achievements, I am also proud of our athletic successes.
In my younger days, Johns Hopkins rarely had teams good enough to get into postseason play (except lacrosse). Oftentimes, we had really crummy teams. When I attended the university in the mid-'60s, the football team won three games—in four years.
I've found a certain intimacy and shared experience in cheering on the Blue Jays. When I go to the games and events, I sit in the stands with the other Johns Hopkins fans. Even though I don't know anyone at first, I begin talking to those seated around me and, soon, I'm part of the Hopkins family.
This past March, I attended the NCAA Division III Swimming and Diving Championships near Houston. After the last day of competition, one of the parents, Robert, invited me to join everyone at the team dinner that evening. He introduced me to the men's and women's teams, saying, "This is Stuart Dorfman, Hopkins Class of '67, who drove 13 hours from Atlanta to watch you compete." I told the team members how much I enjoyed watching them swim over the past four days and how much I've seen Hopkins sports improve over the years. The swimmers gave me a (sitting) ovation. Afterward, Robert said he would send me the Swimming T-shirt the team parents had specially made to wear at meets. This summer, I've been wearing it proudly.
I wonder what's in store for me this coming year. Will I see another heroic feat like the one in 2014? In the deciding singles match of the team quarterfinals of the NCAA Women's Tennis Championship, Johns Hopkins player Jody Law developed severe leg cramps; somehow she came from behind in the last set to take the match, sending the Jays into the semifinals. As a fan and alumnus, I couldn't ask for a more splendid and exciting finish.
Of one thing I'm certain: Wherever Hopkins goes, I'll be there.