After 30 years with the U.S. Navy, Robert McLean has settled into civilian life as the new vice president for facilities and real estate, overseeing the school's property portfolio.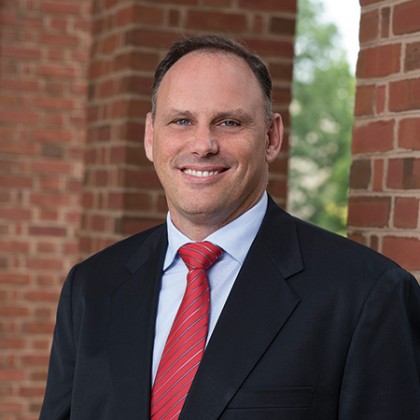 Most recently, McLean served as commanding officer for the Naval Facilities Engineering Command that covers Europe, Africa, and Southwest Asia. The job involved frequent travel, with McLean taking care of real estate deals, developments, and facilities across 30 countries. McLean says this experience can translate well to the university setting. As head of Real Estate at Hopkins, he'll be shepherding projects in the university's 20 million square feet of property throughout Maryland and D.C.
McLean will also oversee Hopkins' ongoing major development projects, such as the new mixed-use building at 3200 St. Paul St. in Charles Village, and he will help create a strategy to expand development on the university's Montgomery County Campus.