Long before winning accolades for their work, it was clear that husband-and-wife physicians Abhay and Rani Bang, both SPH '83, were devoted to helping the less fortunate. After graduation, they returned to India to improve health care in rural areas. They founded the nonprofit Society for Education, Action, and Research in Community Health, or SEARCH, and discovered that training local villagers in neonatal care basics was an effective way to keep babies and their mothers alive.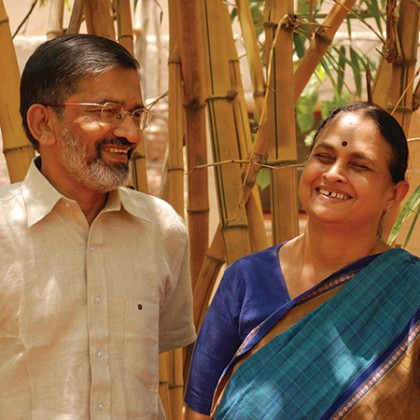 Abhay Bang wrote a study on this in 1990; the first person he sought comments from was Department of International Health founder Carl Taylor. He still recalls Taylor's handwritten note on the draft. "He wrote: 'Abhay, this will be the most important work that you will ever do in your life,'" says Bang.
Twenty-five years later, the Bangs' neonatal care methods have been adopted across India and in several other countries, including Pakistan and Tanzania. They were recently honored with a lifetime achievement award from The Times of India, which rewards those who have made a major social impact across India.
Keep your classmates informed with a submission to alumni notes. Submit your information via email to: classnotes@jhu.edu. (Due to production deadlines, your information may not appear for an issue or two. By submitting a class note, you agree that Johns Hopkins can publish your note in the print and online edition.)