In January, the board of trustees voted to renew university President Ronald J. Daniels' contract for another five years.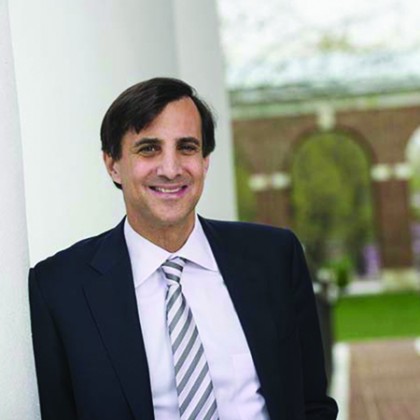 "We selected Ron Daniels as Johns Hopkins' 14th president because we saw in him a leader who would challenge us in new ways, build upon our tremendous strengths, and develop a lasting consensus for what Johns Hopkins can, should, and will be in the 21st century," board Chairman Jeffrey H. Aronson said in an announcement.
"He has put a premium on an innovative and multidisciplinary approach to solving fundamental societal problems," says Michael R. Bloomberg, Engr '64, former New York mayor and former university board chair. "He has reinforced the university's capacity for tackling those problems through groundbreaking research. And he has enhanced undergraduate, graduate, and professional education. At the same time, he has strengthened student support to make Johns Hopkins education possible for those who might otherwise not be able to afford it."
Daniels took office in March 2009 and quickly laid out three themes to his presidency: fostering individual excellence, enhancing collaboration across schools and disciplines, and strengthening the university's commitment to its communities. Ten by Twenty—developed through conversations with faculty, students, staff, alumni, deans, trustees, and members of the Baltimore community—outlined a set of priorities for the university through the remainder of the decade.
"I am extremely grateful to the board of trustees for asking me to continue leading this extraordinary institution and for the opportunity to work with so many wonderful and talented individuals," Daniels says. "This university is built on a tradition of daring and excellence. As we embark on the next five years, it is my privilege to honor that tradition and my goal to support the women and men of Johns Hopkins as they strive for even greater impact and achievement."