Here we are, at the height of the information age, and everyone's scratching their heads. There are zettabytes of data that could help federal agencies and consumers make more informed decisions on everything from health care to criminal justice.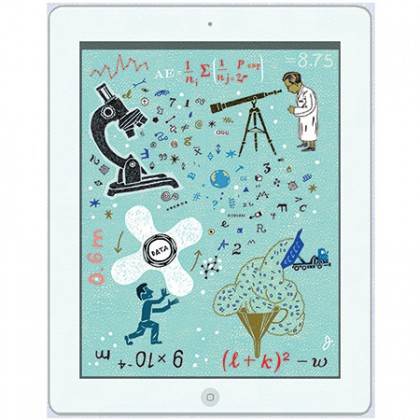 But with big data come big questions—about who owns it, how it should be shared, and how we can be sure of its authenticity. Roughly 50 members of the Johns Hopkins Federal Government Affinity Group dissected those thorny issues at a June event in Washington, D.C., with help from a panel of five Johns Hopkins alumni and data experts.
"It's the data revolution," says Christopher Healy, director of civil agencies at business analytics company Capgemini Government Solutions, which hosted the gathering and has hired several Johns Hopkins graduates to help analyze data sets. "All of that's just overloading the system."
The issue of how best to tackle the data influx is pertinent to many members of the Federal Government Affinity Group, which aims to connect Johns Hopkins alumni who work in and around federal agencies, says co-organizer David Langer, Bus '06, who helps the National Security Agency analyze tax data. It's even created new gigs for people like Mark Otto, Engr '96, who works at the World Bank to discover new data-analysis technologies.
Attendees shared the challenges that come with a federal government career path involving big data. First, today's technology lacks the tools to analyze the massive amounts of data produced daily. Then, there's the fact that many agencies are extraordinarily possessive of their information, says moderator Scott Straub, Bus '08. And once the information is out there, there's the tricky matter of standardizing data sets, says panelist Joanna Zablotsky Kufel, SPH '03, '09 (PhD).
Kufel, a food safety expert who has helped establish performance measures and foodborne illness attribution at the Department of Agriculture's Food Safety Inspection Service, says it will likely take years to work out the kinks in how to analyze, interpret, and put to use this new wave of information. But discussions like this give members a sounding board for developing new solutions.
For more information, click here.