L. Gordon Croft, Engr '56, has made a $5.4 million commitment to the Whiting School of Engineering. The gift will be used to invest in multidisciplinary programs, as well as provide funding for junior faculty and an undergraduate scholarship for a student with financial need who is a member of the Phi Kappa Psi fraternity. In recognition of this gift, the New Engineering Building on the Homewood campus will be renamed Croft Hall.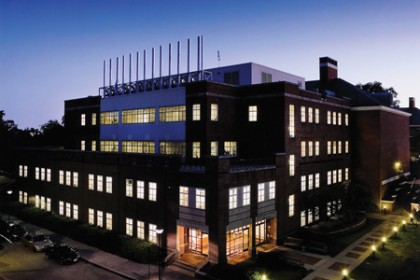 Croft, who after graduating built the investment management company Croft Leominster Inc., had previously endowed a scholarship to support students from his native Port Tobacco in Charles County, Maryland, four fellowships, a junior professorship, and the Billig-Croft Lecture. 
Croft Hall is located on the Wyman Quadrangle and provides 38,000 square feet of office and research space, including housing the Department of Computer Science and the Institute for NanoBioTechnology.