Patricia M. Davidson, an award-winning leader in cardiac health for women and indigenous peoples, has been named dean of the School of Nursing. Davidson succeeds Martha N. Hill, who had been dean since 2001.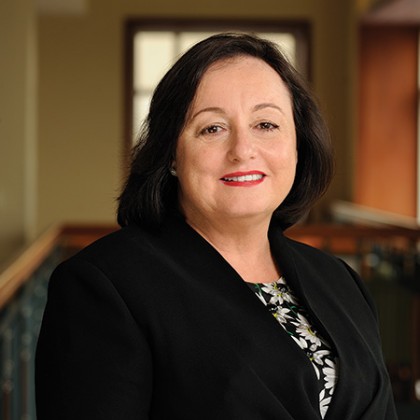 The Australia native was most recently professor and director of the Center for Cardiovascular and Chronic Care at the University of Technology and a professor of cardiovascular nursing research at St. Vincent's Hospital, both in Sydney. She previously spent 23 years as a front-line clinician and nurse manager and nearly a decade researching ways to improve cardiac rehabilitation for women. Davidson was a visiting scholar at Johns Hopkins in 2007, 2009, and 2011.
"Johns Hopkins is internationally regarded as a place where problems are solved and innovation fueled," Davidson said in a university announcement. "Nursing is an integral part of the solution to many complex health care problems, and we are well-placed to continue to lead innovations in policy, practice, education, and research."
University President Ron Daniels, who recommended Davidson's appointment, expressed confidence in her ability to take on the role. "She is a builder and a doer," he said in the announcement. "She is an award-winning scientist and educator with important ideas for the future of health care and nursing. She will be an innovative dean and a formidable university citizen."
Davidson, who holds a doctorate from the University of Newcastle, is also a fellow of the American Heart Association and the Australian College of Nursing, as well as counsel general of the International Council on Women's Health Issues. She joined the university on September 1.