In 2015, Johns Hopkins men's lacrosse will do something it has never done before: contend for a conference championship. Johns Hopkins President Ron Daniels announced in June that the university will join the storied Big Ten athletic conference as an affiliate member. The decision affects men's lacrosse only; all other Hopkins sports teams will retain their current conference memberships.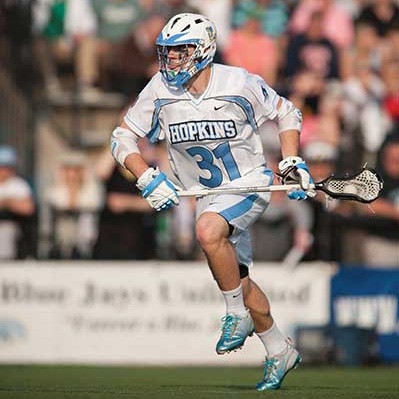 At the press conference announcing the decision, Daniels said, "This decision may represent the single greatest change in Johns Hopkins men's lacrosse in more than a century."
Since its first game in 1883 (a 4-0 loss to the Druids Lacrosse Club), men's lacrosse has played as an independent team. In the Big Ten, the Jays will compete with Maryland, Michigan, Ohio State, Penn State, and Rutgers. The conference champion will automatically qualify for the NCAA championship tourney.