The Leading Edge Presents: Leading in Turbulent Times
Who can attend?
General public
Faculty
Staff
Students
Contact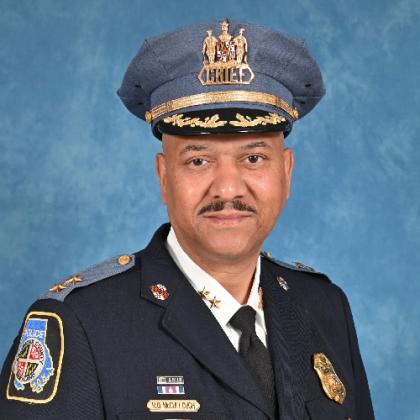 Description
Join host Christopher Dreisbach, associate director and a senior lecturer for the MS in Organizational Leadership program, for a conversation with Robert McCullough, chief of police for Baltimore County, on "Leading in Turbulent Times."
A 35-year veteran of the department, McCullough is the first African American leader of the Baltimore County Police Department, the nation's 21st-largest police agency. He rejoined the department after retiring as a colonel and operations bureau chief in 2021. McCullough began his career as a cadet at the age of 18 and became a patrol officer in the North Point Precinct upon graduating from the police academy. He has served in a number of senior leadership roles, including bureau chief of criminal investigations, Eastern Patrol Division commander, captain of the Wilkens Precinct, and the department's homeland security and emergency preparedness commander. During the coronavirus pandemic, McCullough managed contact tracing for the entire agency and served as the liaison to the health commissioner. A Baltimore County resident for over 30 years, McCullough has received education through Johns Hopkins University's Police Executive Leadership Program, Northwestern University Center for Public Safety's School of Police Staff and Command, and the Senior Management Institute for Police, through the Police Executive Research Forum. He holds a Bachelor of Science and a Master of Science in management from Johns Hopkins University.
Who can attend?
General public
Faculty
Staff
Students
Contact