Gilman: A Pictured History
Who can attend?
General public
Faculty
Staff
Students
Contact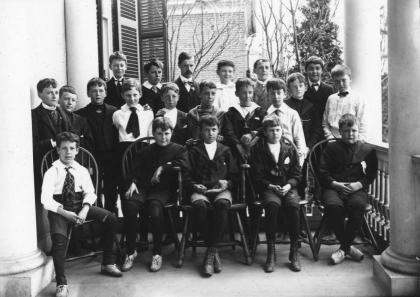 Description
Many in Baltimore and beyond know Gilman School as an esteemed all-boys private school located on a picturesque North Baltimore campus. Less well known is that Gilman traces its origins back to 1897 when it was called the Country School for Boys and located in what is today Homewood Museum. Inspired by archival photographs from over 100 years ago, current Gilman photography students working under teacher Sarah Sachs have created original art that merges the past with the present. Exhibition on view from May 17 to Sept. 17.
The exhibition is free and open to view during regular museum hours (Tuesday-Sunday, 11 a.m.-4 p.m., closed July 4).
Who can attend?
General public
Faculty
Staff
Students
Contact