Maryland Nike Swim Stroke Clinics at Johns Hopkins University: Ages 10 - 18
Who can attend?
General public
Faculty
Staff
Students
Contact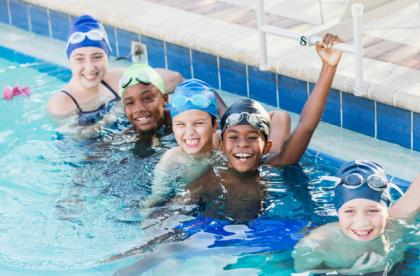 Description
Scott Armstrong, the head coach of the Johns Hopkins men's and women's swimming teams, and Margaret Zagrobelny, associate head coach, will lead the Maryland Nike Swim Camp at Johns Hopkins University for swimmers aged 10 - 18. Swimmers can attend the June 3 session, the June 17 session, or both.
Each clinic will provide an individualized and excellent chance for your swimmer to improve their technique, racing skills, and confidence in the water. The June 3 session will focus on the importance of bodyline, kick, pull, and timing for both freestyle and backstroke. The June 17 session will cover breaststroke and butterfly, where your swimmer will focus on minimizing drag, strengthening their kick, perfecting their pull, and establishing proper timing for maximum efficiency and speed. During each session, your swimmer will receive one-on-one instruction with me to fine-tune their stroke technique and to ask any questions they may have about swimming at the college level.
The clinics are open to swimmers of all levels, and Armstrong and Zagrobelny will tailor the instruction to each swimmer's ability and experience. The coaches' goal is to help every swimmer reach their full potential and continue to foster their love for the sport of swimming.
Who can attend?
General public
Faculty
Staff
Students
Tickets
Session 1 (June 3rd - Freestyle and Backstroke): $75.00
Session 2 (June 17th - Breaststroke and Butterfly): $75.00
Both Sessions (All four competitive strokes): $125.00
Contact