Quiz Yourself: World No Tobacco Day
Who can attend?
General public
Faculty
Staff
Students
Contact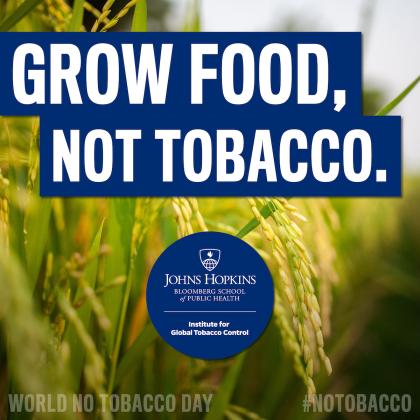 Description
In observance of World No Tobacco Day on May 31, test your knowledge about the harmful effects of tobacco growing on farmers, our health, and the planet, with the "Grow Food, Not Tobacco" quiz created by the Institute for Global Tobacco Control at the Johns Hopkins Bloomberg School of Public Health.
Enter your contact info to reveal the answers and receive a free badge of completion to post or share.
Who can attend?
General public
Faculty
Staff
Students
Contact