Who can attend?
General public
Faculty
Staff
Students
Contact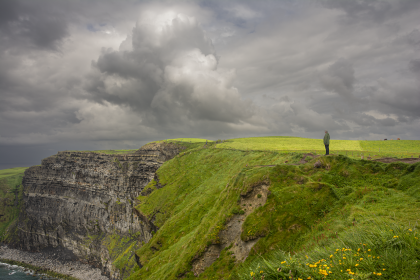 Description
For many years, fine art photographer Phyllis Arbesman Berger saw the world through a cloudy veil because of cataracts. During that time, she concentrated on making images in black and white. And then a miracle: cataract surgery and the world came alive in blazing color, full of intensity, as well as dreamy subtlety.
This group of photographs, ranging from infrared to color, shows how her view of the world has changed by revisiting photographs of her favorite places in Ireland; Brittany, France; and the Eastern Shore of Maryland, and reimagining them in glorious technicolor through the magic of Photoshop.
The exhibition is free and will remain on view in Evergreen's North Wing Gallery through Sept. 25.
All in-person events at Johns Hopkins must follow university COVID-19 policies. See current guidelines online.
Who can attend?
General public
Faculty
Staff
Students
Contact