Returns and Remembrance Diaspora Homecoming
Who can attend?
General public
Faculty
Staff
Students
Contact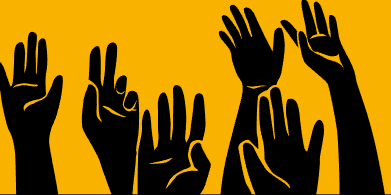 Description
What's your vision of Black liberation?
Join a collaboration featuring theatrical performance "200 Years of Returns"—a dramatic, musical, and dance performance which focuses on the manumission, repatriation, and freedom dreams of Black people living in the DMV and those who received them in the land now called Liberia. We will also have special guest African diaspora artists.
Held on Liberian Independence Day, July 26, this performance draws out the tensions embedded in the bicentennial of the (re)settlement of Black people from the U.S. in West Africa. What does it mean to return to the place of your ancestors? How do we understand the making of the African diaspora? How can artists challenge the myths of the shared history between the US and Liberia? What are some of the freedom dreams of African and African diaspora performing artists?
Enjoy performances by actors from B4 Youth Theatre Liberia in collaboration with several Black museum theater actor interpreters from the Colonial Williamsburg Foundation and Baltimore-based dancers in this historical and anthropological account of the circles, cycles, interactions, and encounters of Black people on both sides of the Atlantic in the early 19th century.
All in-person events at Johns Hopkins must follow university COVID-19 policies. See current guidelines online.
Who can attend?
General public
Faculty
Staff
Students
Contact