Peabody Concert Orchestra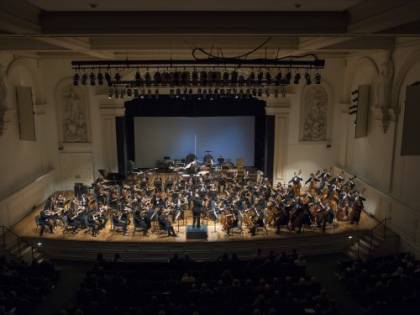 Description
Florence Price: Ethiopia's Shadow in America
Jerod Impichchaachaaha' Tate: Chofki': Sarcasm for String Orchestra and Percussion
Antonín Dvořák: Symphony No. 9 in E minor, Op. 95, "From the New World"
---
This concert will be livestreamed.
Due to COVID precautions, in-person audiences are limited to JHU students, faculty, and staff, at 50 percent capacity in the hall. This event will not be ticketed; all seating is general admission. Once 50-percent capacity is reached, no additional audience members will be admitted to the space.