Johns Hopkins Health Policy Forum presents CDC Director Rochelle Walensky
Who can attend?
Faculty
Staff
Students
General public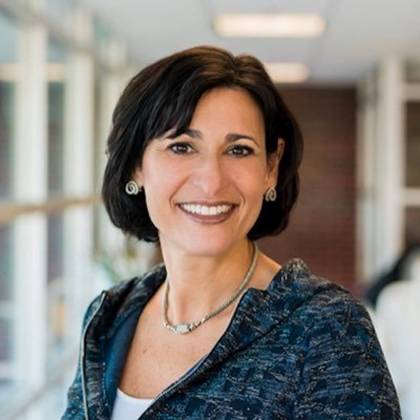 Description
Johns Hopkins welcomes Rochelle P. Walensky, director of the U.S. Centers for Disease Control and Prevention, for a virtual conversation with Paul Rothman, dean of the medical faculty of the Johns Hopkins School of Medicine and CEO of Johns Hopkins Medicine, as part of the Johns Hopkins Health Policy Forum. The conversation will cover a range of topics including an update on the national strategy to respond to COVID-19, the power of combining medicine and public health, and a reflection on career pathways and progression. 
Walensky is the 19th director of the Centers for Disease Control and Prevention and the ninth Administrator of the Agency for Toxic Substances and Disease Registry. She is an influential scholar whose pioneering research has helped advance the national and global response to HIV/AIDS. Walensky is also a well-respected expert on the value of testing and treatment of deadly viruses.
Walensky served as Chief of the Division of Infectious Diseases at Massachusetts General Hospital from 2017-2020 and Professor of Medicine at Harvard Medical School from 2012-2020. She served on the frontlines of the COVID-19 pandemic and conducted research on vaccine delivery and strategies to reach underserved communities.
Originally from Maryland, Walensky received her Bachelor of Arts from Washington University in St. Louis, her Doctor of Medicine from the Johns Hopkins School of Medicine, and her Masters in Public Health from the Harvard School of Public Health.
The Johns Hopkins Health Policy Forum is a series of discussions designed to support the engagement of the university community with key leaders on a range of health policy issues. The series is jointly sponsored by the Schools of Business, Nursing, Public Health, and Johns Hopkins Medicine. This second installment of the Health Policy Forum will be hosted by JHM; the first installment in October 2020 featured Anthony Fauci, director of the National Institute of Allergy and Infectious Diseases and was hosted by Dean Ellen MacKenzie at the Bloomberg School of Public Health. The forum is designed to bring together Johns Hopkins faculty, students, staff, alumni, and operational experts with policy makers to explore the development and implementation of health policy interventions.
Who can attend?
Faculty
Staff
Students
General public