Democratic Spaces Series: Disability, Access, and Advocacy
Who can attend?
Faculty
Staff
Students
General public
Contact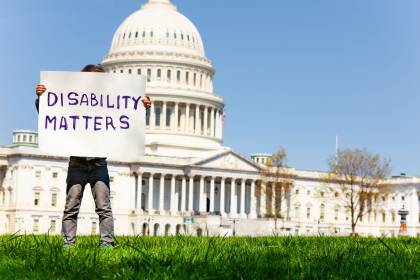 Description
Join the SNF Agora Institute and the Johns Hopkins Disability Health Research Center for a discussion about how we can ensure that members of the disabled community have full access to participate in our democratic institutions—as voters, organizers, and policymakers. #CripTheVote creators Gregg Beratan, Andrew Pulrang, and Alice Wong join moderator Bonnielin Swenor for this important conversation.
This event is part of the Democratic Spaces series.
CART services will be provided. For disability accommodation requests email snfagora@jhu.edu.
Who can attend?
Faculty
Staff
Students
General public
Contact