France-Merrick Civic Fellowship Information Session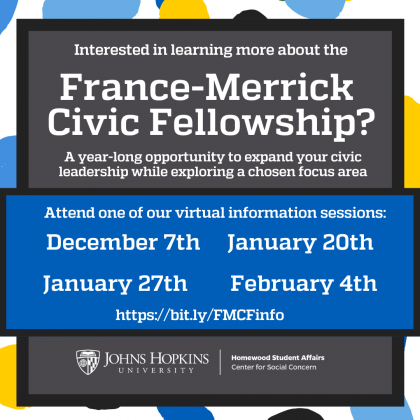 Description
The France-Merrick Civic Fellows program is a year-long opportunity for upperclassmen on the Homewood Campus to explore community service and civic engagement through various direct and indirect service opportunities. The  program is accepting applications Dec. 1, 2020 - Feb. 15, 2021.
To learn more about the fellowship and application requirements, join the Center for Social Concern for an information session. Meetings with current fellows and staff members will be offered throughout the application period.
This information session will be offered several times between December and February.
Contact