Leading Change: Perspectives from Outside of Medicine "Conversation Series 2020" presents Sara Mauskopf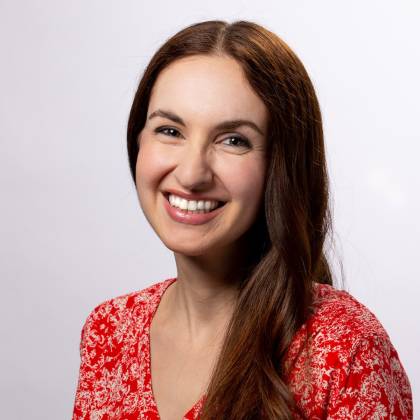 Description
Sara Mauskopf, CEO and co-founder of Winnie, will present a lecture entitled "Fireside chat with Sara Mauskopf" followed by a Q&A as part of the Leading Change: Perspectives from Outside of Medicine "Conversation Series 2020."
Please attend the event by using the Zoom link (passcode: 890798).
Winnie is a marketplace for daycare and preschool helping over 7 million parents across the U.S. Mauskopf has a background in consumer technology and product management. Prior to founding Winnie in 2016, she was the director of product at Postmates, and prior to that held product leadership roles at Twitter, YouTube, and Google. She graduated with a computer science and engineering degree from MIT. She is also a mom of three young children.
The goal of the series is to help attendees think about ways to improve "the patient experience" at Johns Hopkins by learning from experts in other fields and disciplines. The lectures are open to all members of the Johns Hopkins community and we look forward to seeing you there. In order to allow for an open exchange between the speaker and the audience we will not record or broadcast the lecture.
Registration
Contact