HSO Evenings - Symphonie Fantastique: Pipe Dreams and Obsessions
Who can attend?
General public
Faculty
Staff
Students
Contact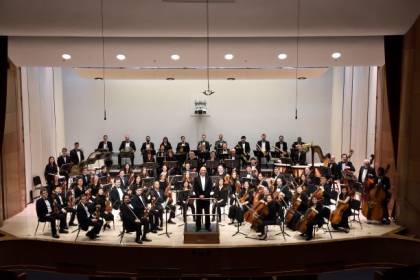 Description
Join the Hopkins Symphony Orchestra for a Watch Party. Hector Berlioz's Symphonie Fantastique is a piece both of its time yet timeless. Revolutionary in structure, scope, color, and story line, the work comes on the heels of the Napoleonic regime in a turbulent country. The piece is obsessive, outrageous, scary, and fun.
Join music director and conductor, Jed Gaylin (Peabody '95), as we watch the Hopkins Symphony Orchestra's performance and pause between movements to discuss the work and performance considerations.
Who can attend?
General public
Faculty
Staff
Students
Contact