"In Turmoil" — Refugee Women and Mental Health
Who can attend?
General public
Faculty
Staff
Students
Contact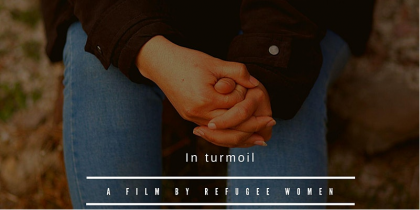 Description
Join a film screening and expert discussion on mental health and psycho-social support for refugee women on World Mental Health Day.
The one-of-a-kind 10-minute film In Turmoil was shot and directed by four refugee women of the Moria refugee camp. Watch the film trailer.
The panel guest speakers are from the International Rescue Committee, Physicians for Human Rights, and the United Nations High Commissioner for Refugees. The panel will be moderated by Kaja Perina, the editor-in-chief of Psychology Today, the U.S.'s leading mental health magazine.
This film screening + webinar is hosted by the nonprofit The Azadi Project founded by Johns Hopkins alumna Priyali Sur. The event will highlight the importance of mental health and psycho-social support to asylum seekers.
Who can attend?
General public
Faculty
Staff
Students
Contact