Active Mic: Mental Health Through Music with Kai Roberts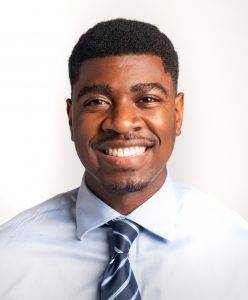 Description
This presentation combines a high-energy hip-hop concert with an honest narrative of mental illness and recovery.
When Kai Roberts developed anxiety and panic disorder as a student at Carnegie Mellon, he discovered the healing power of writing about his feelings and created a series of hip-hop lyrics to illustrate what he was going through. With the intention of inspiring fellow students to work through college tribulations, his debut album, Carnegie Café, quickly became a resource for students dealing with mental health disorders and other stressors of life.
Kai Roberts is a recording artist, producer, assistant director for pre-college enrollment management at Carnegie Mellon, and an Active Minds speaker. He has presented and performed all over the country, sharing personal stories of persevering through anxiety and creating positive conversations around mental health. In 2019, he released his second album, The Great Escape.
This event is part of NAMI Metropolitan Baltimore's week-long college mental health campaign, #IWillListen, taking place Oct. 4-10. Johns Hopkins is a supporting partner of this series. NAMI is the National Alliance on Mental Illness.
Contact