Cultivating Youth Activism
Who can attend?
General public
Faculty
Staff
Students
Contact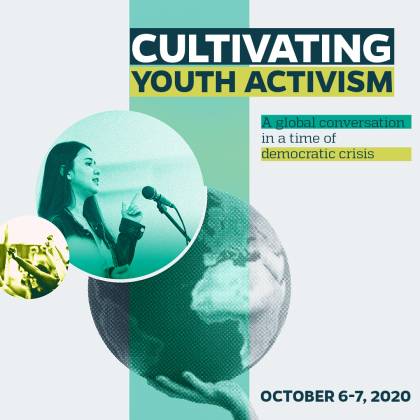 Description
This two-day virtual Cultivating Youth Activism conference will connect youth activists with civics practitioners and scholars from around the world in order to discuss the best practices of youth advocacy and challenges facing democracy in the current moment.
Bringing together stakeholders from all corners of the world, including Thailand, India, South Sudan, Paraguay, and more, these two days will foster connections between disparate movements, inspire greater efficacy in the global fight for democracy and justice, and set the stage for future collaboration and conversations.
See the full schedule online. This event is hosted by the SNF Agora Institute.
Who can attend?
General public
Faculty
Staff
Students
Contact