FastForward U Fall Speaker Series: Aaron Hsu
Who can attend?
General public
Faculty
Staff
Students
Contact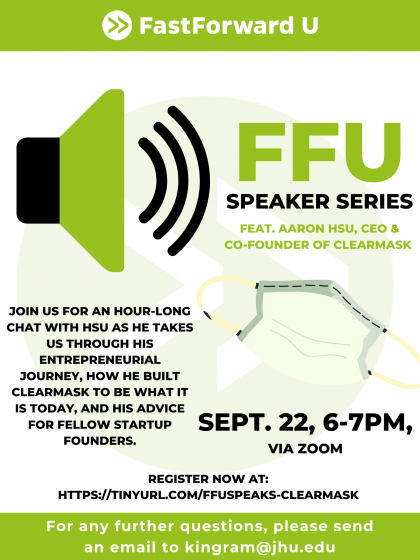 Description
Aaron Hsu, ClearMask CEO and co-founder, will talk about his entrepreneurial journey and the advice he has for startup founders and hopefuls with FastForward U.
Please attend the event by using the Zoom link.
Who can attend?
General public
Faculty
Staff
Students
Contact