Celebrating Beginnings: Religious & Spiritual Life Welcome Event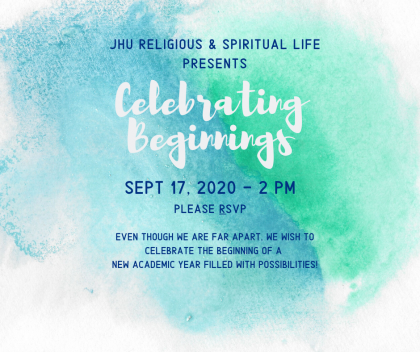 Description
Welcome new students and welcome back to those returning. The Office of Religious & Spiritual Life is glad you are here.
During this event, hear from students who have been a part of the Interfaith Center and learn about what Johns Hopkins has to offer people of faith.
This event is part of the Johns Hopkins Hop-A-Palooza.
Contact