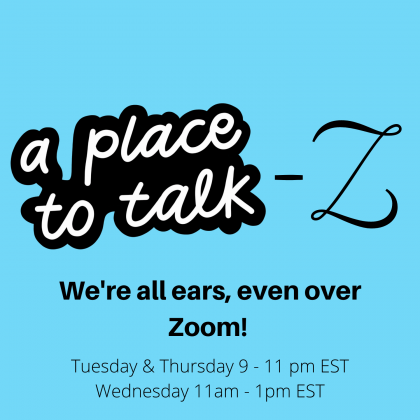 Description
A Place to Talk is now offering peer listening through Zoom, called APTTZ.
Any student with a JHED ID can access APTTZ through the Zoom link on A Place to Talk's Blackboard Community Page. Search "A Place to Talk" under the Community tab on Blackboard.
Each day's jotform will be under the "Content" tab of the page.
Contact