Off-Campus Community Kick-Off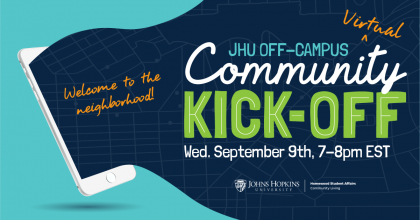 Description
The Off-Campus Housing team welcomes back Blue Jays who will be living in Baltimore this fall. Get oriented on local essentials, resident responsibilities, and the off-campus resources that you'll have access to this semester.
Jon Walter, student-community liaison, and Kristina Williams, from the Charles Village Community Benefits District, will be there to kick off the semester.
There are door prizes, and one in five Blue Jays who log on to this webinar will win a t-shirt, travel mug, or toolkit.
Contact